To Cum or Not to Cum – An Li's Ass Emporium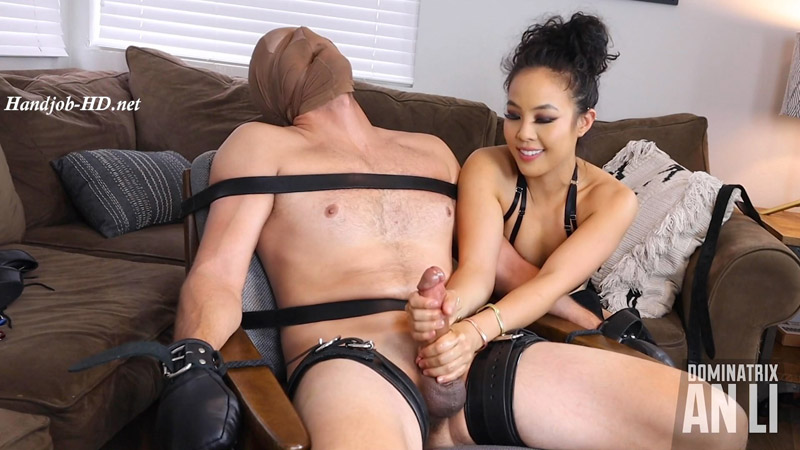 To Cum or Not to Cum – An Li's Ass Emporium
How many days has it been since my slave has cum? In fact, how many days has it been since he's even been able to touch his own cock? The closest he's gotten to anything like an orgasm is me jerking him off and then inevitably ruining it (because that's what I love to do).
So you and I both know he's ready to go. In fact, he's ready to cum within literal seconds of me stroking him. His cock might be the hardest I've ever seen it (and unsurprisingly so, given that I ruined his orgasm an hour before this).
But you and I also both know that I never make it easy for him. I like to take my time with it – after all, we've just gotten started. Why… ruin… the fun by making things end so quickly? Why not take my time with it? Why even let him cum at all?
As of this point, I can already see his little bitch mind working underneath his pantyhose hooded and gagged head. He desperately wants to cum, but I can't seem to make up my mind. Should I let him cum? Should I leave him hanging?
At the very least, I enjoy watching him shaking with each touch of my hands, trying to control his orgasm so that he doesn't disappoint me. I like seeing how close to the edge of exploding, only to bring it back down again. I want to see how long he can last.
And if I do finally let him cum, what then?
PS: I personally consider this my hottest edging/handjob/orgasm control/orgasm denial/cock tease/etc. video to date! I loved this, and I hope you love it too. slave gimpy seemed alright with it as well. 😉
Size: 1 GiB Duration: 14 min Resolution: 1920×1080 Format video: MP4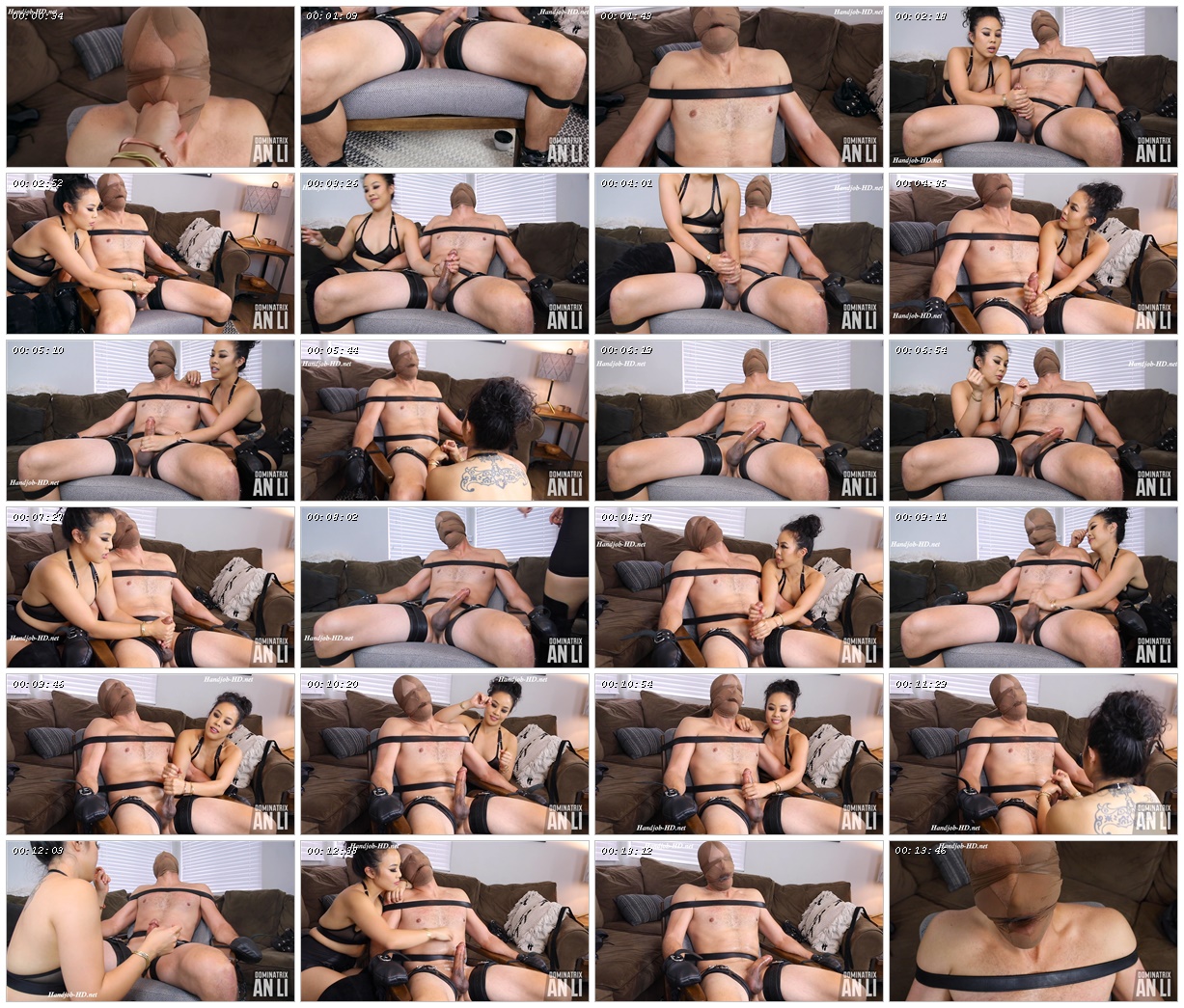 Download link:
To Cum or Not to Cum – An Li's Ass Emporium.mp4