Legendary Liv Revamped Returns for Eighth Exclusive Handjob! – Strokies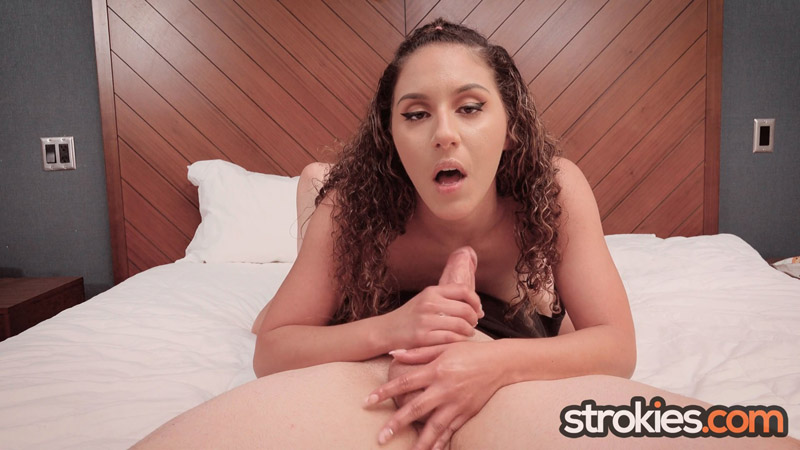 Legendary Liv Revamped Returns for Eighth Exclusive Handjob! – Strokies
Strokies fans, the one you've been waiting for is live and loaded, ready to light up your night! We've got Liv Revamped here for her eighth exclusive handjob scene with us! (Plus she's worked her magic on Tug Casting and Public Handjobs as well!) Can you believe it? This Latina goddess is a world renowned pornstar in her own right, and a Strokies legend as well. This 33-minute masterpiece features the curly-haired cutie in an adorable pink argyle sweater and mini skirt, kicking back on the bed and giving us a nice upskirt view. Liv might be 29, but she's giving us girl vibes with this 'fit! Our guy describes her as an OG Strokies girl, and that is indeed the truth.
It's a real treat when the legendary Liv Revamped shares the story of her first handjob, first blowjob, and losing her virginity back at age 18, all with the same guy. She also tells the story of being fucked in a baseball field dugout, and she does her best to recall her very first public handjob too! Then it's time for her to get up on her knees and mimic a handjob to show off all her best handjob skills, as if we haven't already seen her do this in the flesh a time or two (or eight!). She elaborates on her technique, showing that she's an utter pro when it comes to hand magic.
More flirting and chatting ensues, but soon enough it's time to reveal that lacy bra and see-through panties! When she whips around to show off that figure from the back, we're sure you'll agree that there's never been a hotter argyle booty! Our guy tells her she has the best ass ever, and we concur! A game of peekaboo and then some twerking, and then it's nudie time! The titties and that tiny landing strip come out to play, and soon she's masturbating for your enjoyment, licking her fingers and rubbing her lips, slit, and clit. She brings herself to a shuddering orgasm and we get a tight close-up on her tiny erect clit and pink pussy. Mmm, Liv Revamped, you are perfection.
Needless to say, our Strokies guy is ready to go at that point, and Liv lubes him up while grinding her landing strip on his thigh. She works that joy stick while riding, and soon she's cumming again, licking her juices off his thigh like the hungry babe she is. Wouldn't you love to taste her wetness? She drools on the dick and keeps on working him, cradling and squeezing his balls as we get a top-down view of the action. The giggly cutie indulges in plenty of conversation with our guy as she teases him, blowing on his cock and getting her face down nice and close to his junk, making him quiver.
For her next stroking position, legendary Liv gets her pussy close to his balls and masturbates while continuing to deliver the next-level handjob that she's known for. And then we switch from that POV view to watch her ride his face while continuing to drive stick! He eats her out while she strokes his cock, but she keeps eye contact with you through that camera. Another orgasm for Liv, bringing the total to five, and our lucky dude covers her hands with his sticky cum! "I love shooting for Strokies," she says as she blows you a kiss!
Size: 1.4 GiB Duration: 33 min Resolution: 1920×1080 Format video: MP4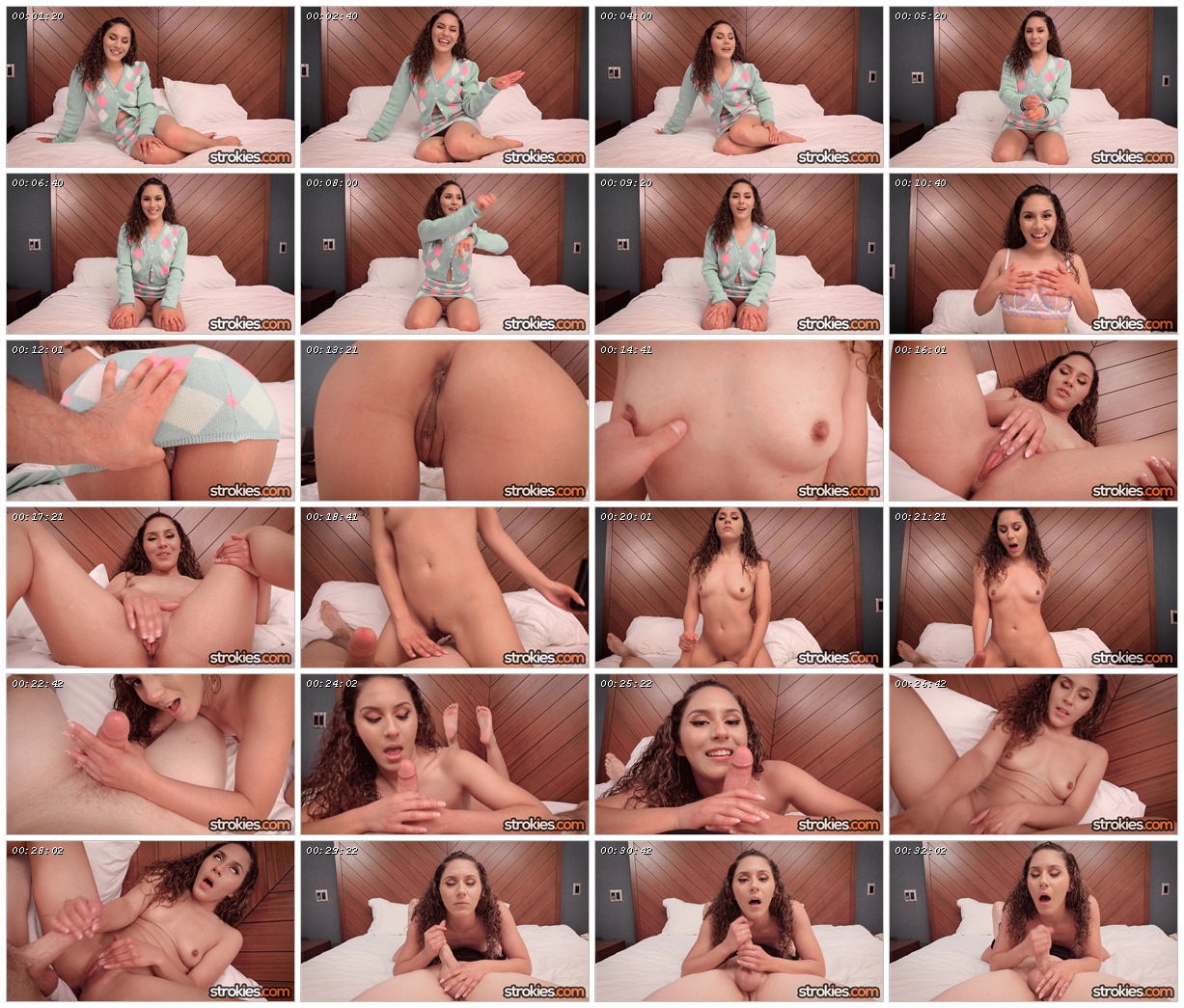 Download link:
Legendary Liv Revamped Returns for Eighth Exclusive Handjob! – Strokies.mp4