You Will Ejaculate At Our Order – Mistress Johanna, Sweet Elektra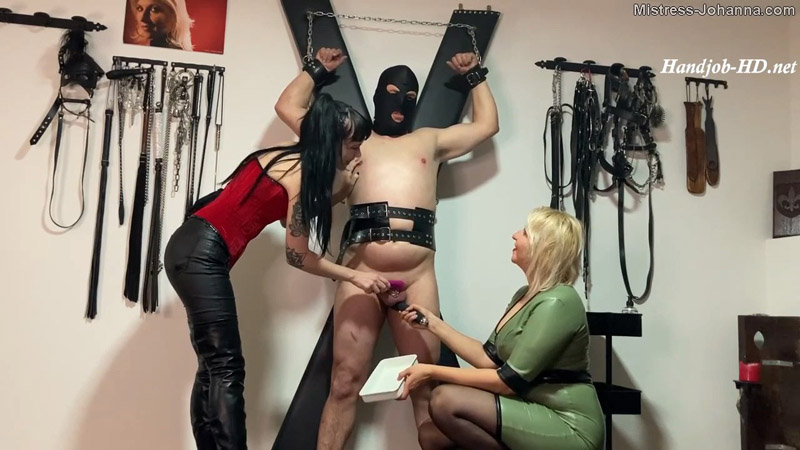 You Will Ejaculate At Our Order – Mistress Johanna, Sweet Elektra
What a beautiful scene, a slave on the cross of San Andres and my friend Sweet Elektra and I ready to squeeze every last drop of milk from the little balls of this unhappy man.
How lucky are you, right? We ask him, although we don't need him to answer, since his stupid face already makes it very clear to us, he is living a fantasy that he never thought he could fulfill.
Ridiculing him, because of the size of his penis, and slapping him and spitting on him, we do nothing more than fuel his impetus and increase the silly face that he is getting.
The time has come to see your resistance, both with Hitachis, we start rubbing his cock over the chastity belt he's been wearing for a week. The game is getting more and more fun, because it doesn't seem like he's going to last long if he ejaculates, but our skill makes him go up and down from stasis.
You will cum when we order you, okay slave?
Could this wretch resist? Depending on it or not, he will have to swallow his own semen afterwards, mixed with our spit.
Size: 491 Mb Duration: 10 min Resolution: 1280×720 Format video: MP4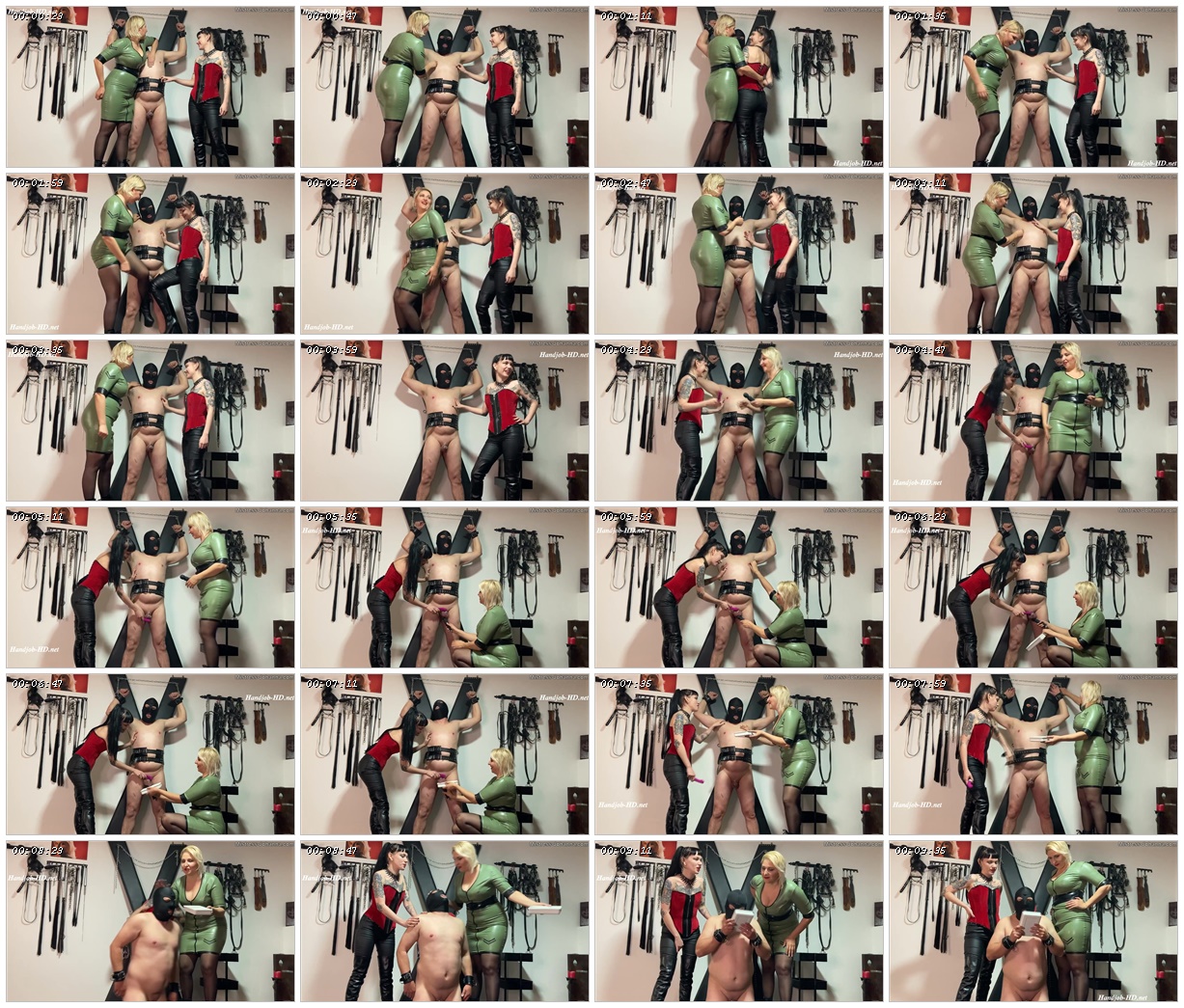 Download link:
You Will Ejaculate At Our Order – Mistress Johanna, Sweet Elektra.mp4