Ruined Orgasms – Two Ruined Handjobs Again – Dame Olga's Fetish Clips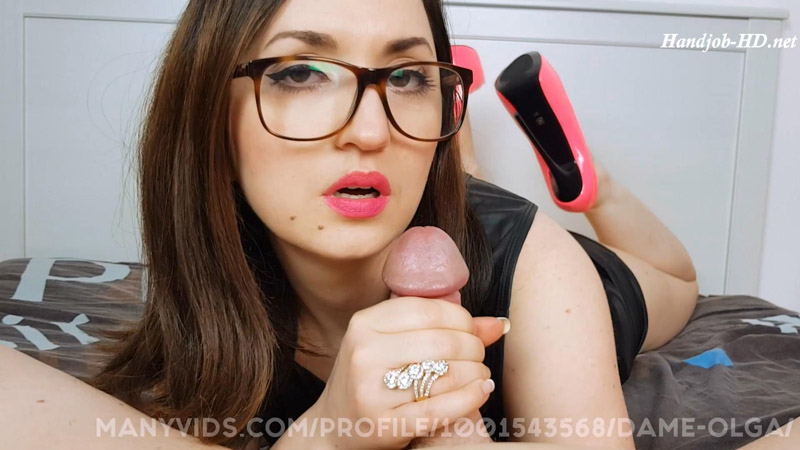 Ruined Orgasms – Two Ruined Handjobs Again – Dame Olga's Fetish Clips
Another night where my hubby hopes I will let him have an orgasm. Another night where I sadistically prevents him from properly coming! In this video, I lay on my bed wearing an incredibly hot outfit with extreme heel pumps, letting him think he would make me love and have pleasure. Hell no! What I planned from the beginning was ruining his orgasm.
To do so, I softly stroke his small stiff dick, playing with it between my fingers and switching from one hand to the other. In the background, you can see me footplay and shoeplay with my hot pumps. Sometimes, I give the dick a lick or two, and go on masturbating it until I feel he is at the climax: this is when I totally ruin his pleasure.
When I feel his breathe his heavier, his dick is stiffer and the semen is rising, I literally stop my handjob, letting the poor penis spitting alone. How fun! After it has cummed without on orgasm, you know what I want to do: ruining another orgasm. And I give my hubby another handjob, until he reaches another climax, and I ruin it a second time in a row. Cum was not even swiped off from the first time! So this night will be a torture for my hubby which is frustrated and will have nothing left to properly cum! Dirty me!
What I Wear In This Video
You can't tell from this angle but for this clip, I wear a hot wet look dress. It's hot! I also wear my pink and black extreme heel pumps, they are so enticing. That is what I call "fuck me" shoes. And that's about it. I also wear my glasses and have used a pink lipstick for vivid pink lips. I also wear rings on my hands.
Size: 1 GiB Duration: 11 min Resolution: 1920×1080 Format video: MP4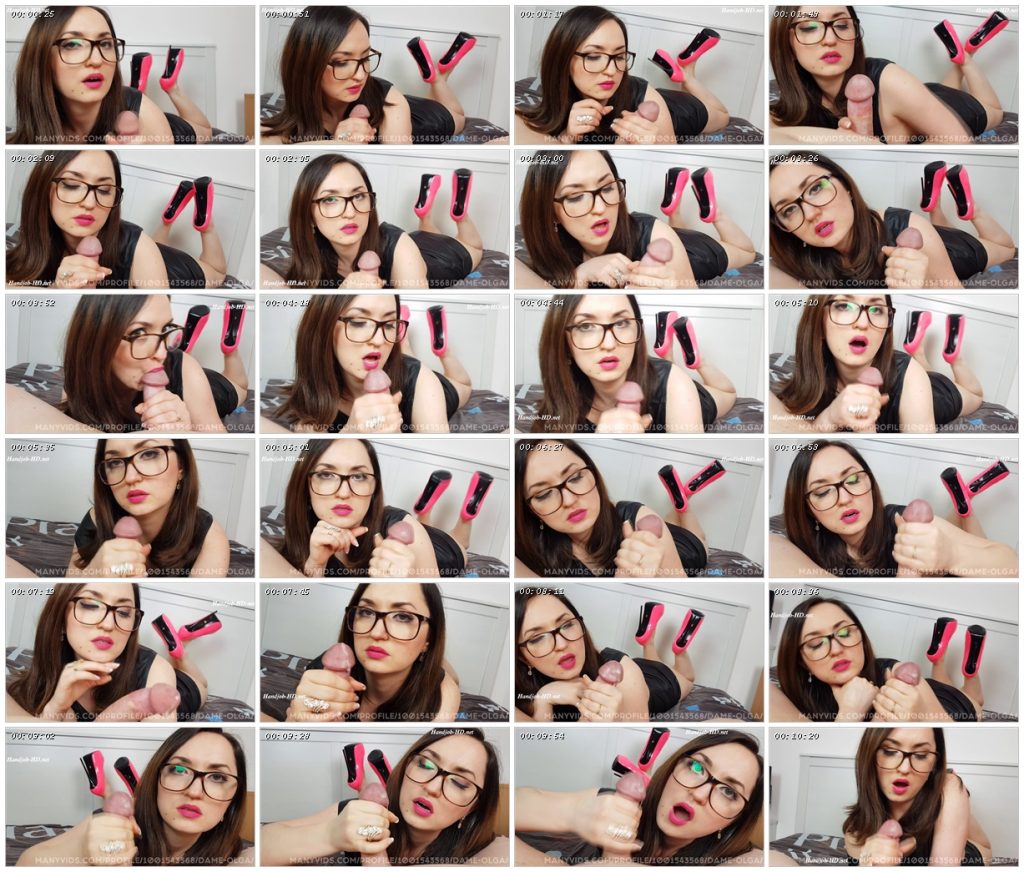 Download link:
Ruined Orgasms – Two Ruined Handjobs Again – Dame Olga's Fetish Clips.mp4