Ruined Orgasm: Ruined Fractional Handjob – Dame Olga's Fetish Clips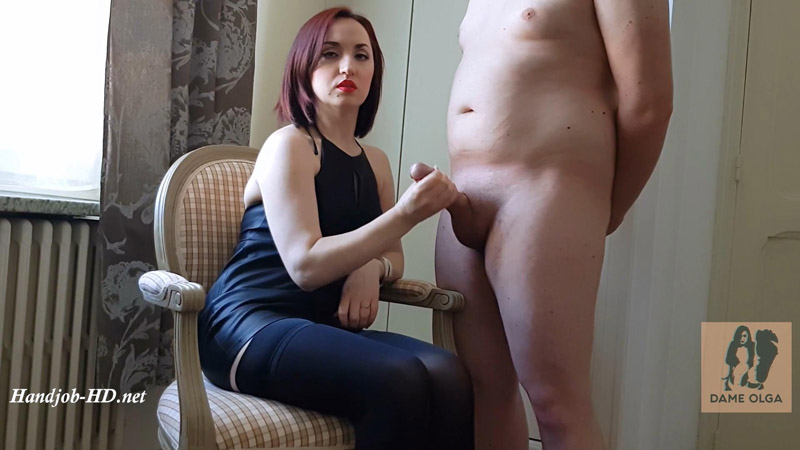 Ruined Orgasm: Ruined Fractional Handjob – Dame Olga's Fetish Clips
It has been 7 days since I let my hubby cum for the last time. Today is the balls-emptying day! I sit on my armchair and have him stand by my side, totally naked with his hands in his back. I stroke his small penis until it gets hard which does not take long.
I then begin a handjob over his erect dick. I take the care to toy with his cock as well as his balls, giving more and more pleasure with every back-and-forth movement. When I feel that he is about to come, I stop my handjob for some funnier action. What I decide to do is a fractional handjob.
Every time I masturbate his penis, I can feel pleasure rising. And every time, I ruin this with a pause. At some point, I feel that my hubby has reached the point of no return: he cannot hold his semen anymore.
So I let him cum over my nylon thighs in a poor hand-free spit with exactly zero orgasm. What a pity! Now, he's ready for 7 more days without a single ounce of sexual pleasure!
What i wear in this video:
In this clip, I wear a hot faux leather short dress. As for my legs, I wear opaque stockings, which is hot because the cum over my thigh is incredibly contrasting. My hubby is totally naked because I have a strong CFNM fetish.
Size: 800 Mb Duration: 8 min Resolution: 1920×1080 Format video: MP4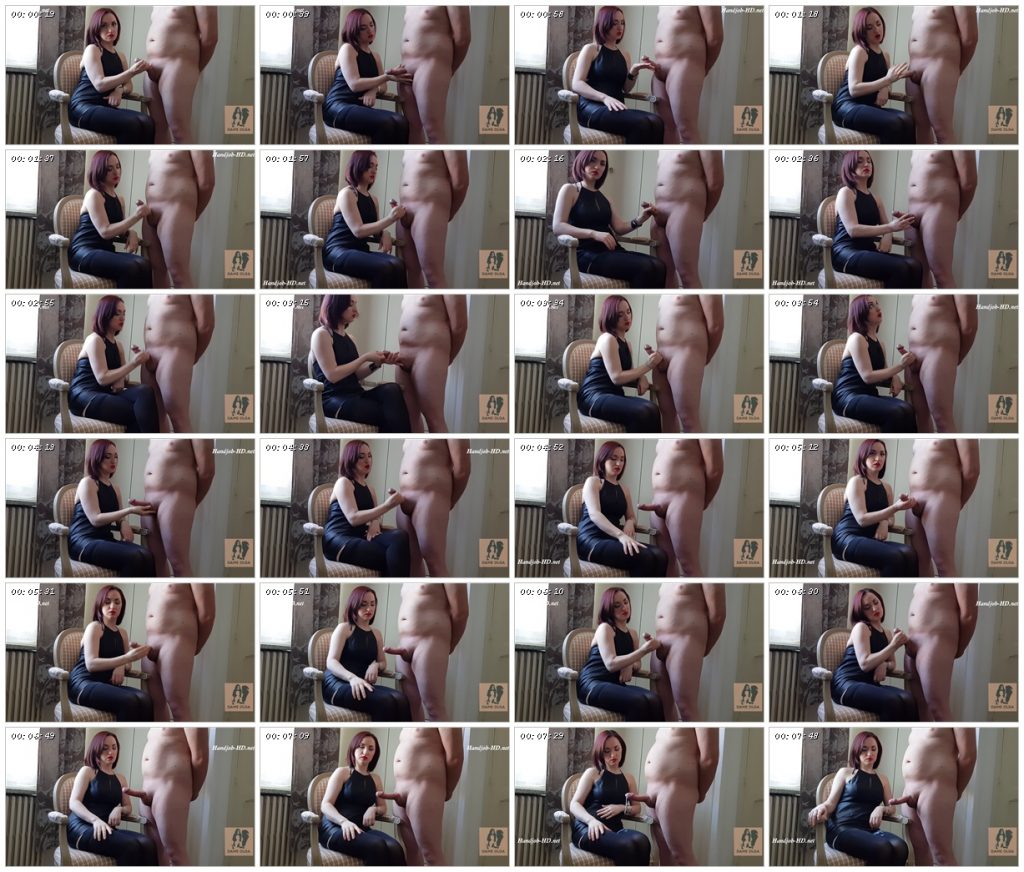 Download link:
Ruined Orgasm: Ruined Fractional Handjob – Dame Olga's Fetish Clips.mp4