Orgasm Negotiation – JERKY GIRLS – Olivia Kasady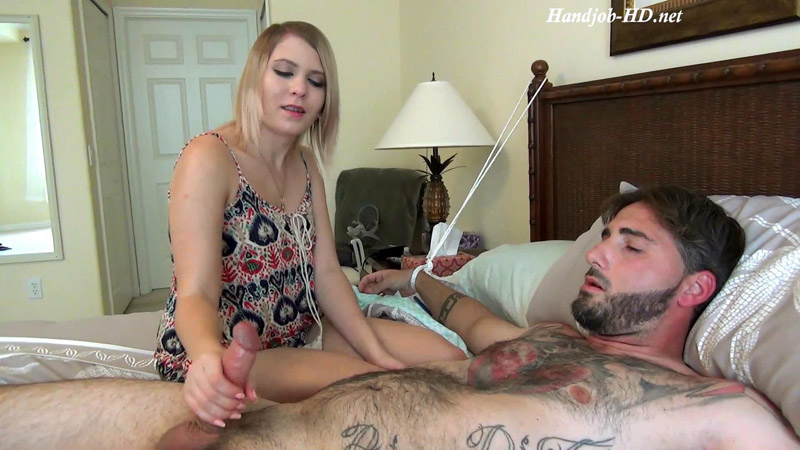 Orgasm Negotiation – JERKY GIRLS – Olivia Kasady
WARNING : THIS CONTAINS GRAPHIC FOOTAGE OF A GIRL HURTING A BOY!!!
BRUTAL COCK TEASING….MERCILESS COCK EDGING….
FORCED CONTRACT NEGOTIATION……RELENTLESS TEASE & DENIAL…
CULMINATING IN A HORRIFIC, RUINED MASSIVE CUM LETTING!!!
FOLLOWED UP BY TERRIFYING POST ORGASM TORTURE!!!
Being Olivia's boyfriend is a TOUGH job!!! This little, tiny Cock Dominating 18 year old Girl has learned how to control men…..by hurting their cocks!!! Olivia conducts a weekly Cock Training session with Her boyfriend, during which, She amends their "relationship agreement". Olivia Forces him to give in to Her list of demands….one by one….by Teasing his cock, and Forcing him to sign her contract. This Cock-Teasing is enough to make a grown man cry!!! Olivia stops and starts….She ignores his twitching cock while She brushes Her hair…..She laughs at his cock as it dances for Her….She administers some of the slowest, most frustrating cock edging you will ever see…..until he is one the verge of brain damage….and he signs everything She puts in front of him!!! After She has finished Negotiations…Olivia drains the cum from his balls, in a Mean, Horrific, Torturous way….squeezing the life out of his cock, and Forcing Blasts of painful ejaculations! The painful sperm letting is followed up by relentless and cruel post orgasm torture!!! WARNING : Brutal Girl Power Cock Domination is depicted in this painful scene!!
Size: 1 GiB Duration: 13 min Resolution: 1920×1080 Format video: MP4

Download link:
Orgasm Negotiation – JERKY GIRLS – Olivia Kasady.mp4