Milking Handjob: Three Ruined Orgasms – Multiple Cumshots – Dame Olga's Fetish Clips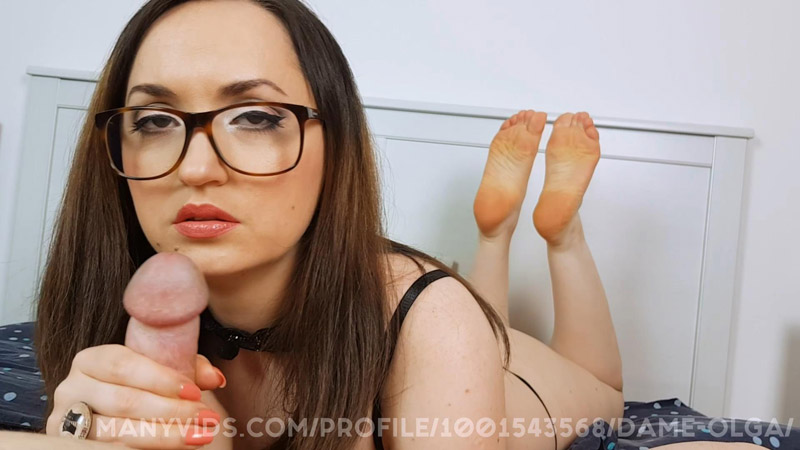 Milking Handjob: Three Ruined Orgasms – Multiple Cumshots – Dame Olga's Fetish Clips
How much cum can I milk from my hubby's dick? This is the kind of questions a cum addict like me asks herself! There's no better answer than trying out. To have him cum multiple times, what I like to do is ruining his orgasms one after the other, keeping him on the edge of pleasure but never releasing the pressure.
To have him excited, I lay down and move my bare feet in the background; the view of my orange-ish soles make him stiff. Then, I slowly masturbate his dick by giving a hot handjob. This way, pleasure is growing little by little, and I can feel cum rising in the cock!
When my hubby is about to come, orgasm is a big no-no: I stop my handjob at once leaving his poor dick spits alone. And right after he cummed a little, I restart my handjob, thrice in a row! Ahah, that must be incredibly frustrating because after the shooting, I felt he had a boner all night. But you know who's in charge of orgasms.
What I Wear In This Video
I wear a hot chocker in this clip which makes me sexy, don't you think? As for my lingerie, I only wear a bra and a mini-thong. As for my feet, I'm barefoot so you can see my orange-ish hot wrinkled soles. They're sweaty but I know it's how you like them. And I also wear my glasses.
Size: 1.2 GiB Duration: 11 min Resolution: 1920×1080 Format video: MP4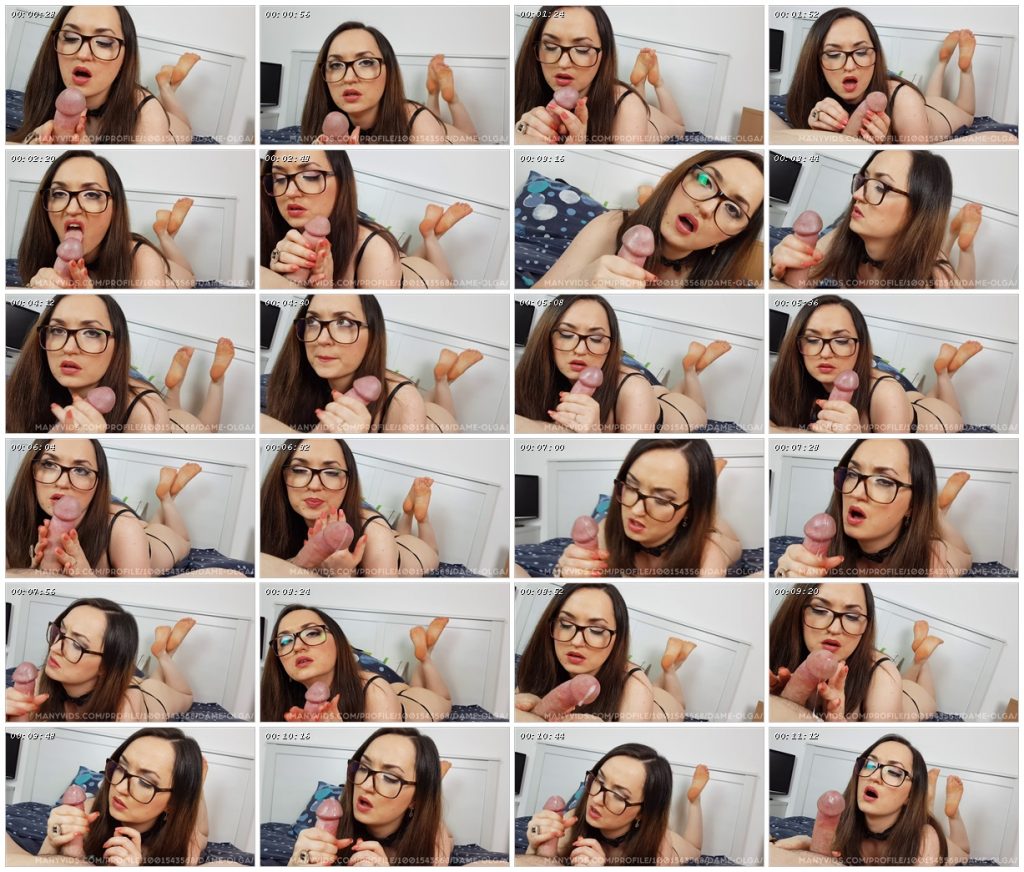 Download link:
Milking Handjob: Three Ruined Orgasms – Multiple Cumshots – Dame Olga's Fetish Clips.mp4