Krissy Koven's Handjob Ritual – SilverCherrys Handjobs With a Twist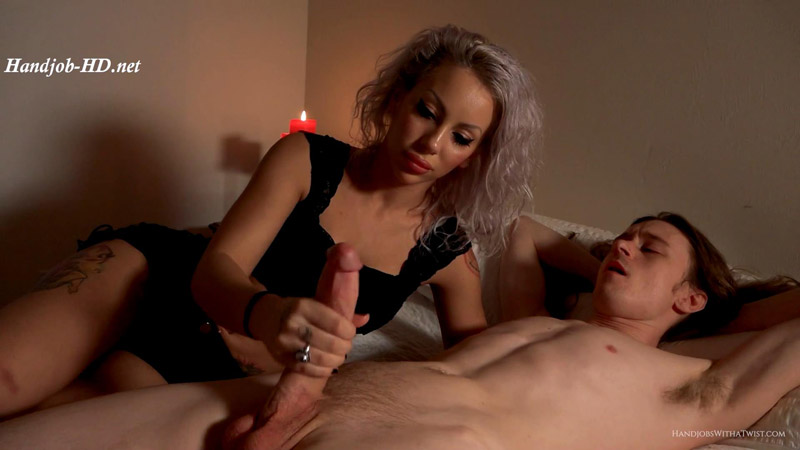 Krissy Koven's Handjob Ritual – SilverCherrys Handjobs With a Twist
Krissy Koven is demonstrating her abilities as a natural healer. She is well-versed in the field of healing and cleansing through a combination physical and spiritual methods. At the start of this clip, Krissy and her client are in a candlelit room. She is finishing up the first part of a sexual healing ritual and is about to start on the second part, the slow sensuous handjob.
Krissy climbs on the bed and removes her client's shorts. She then squirts lube into her hands and begins slowly stroking his big cock. The feeling of her extraordinarily soft hands slowly gliding up and down, twisting and turning, must be absolutely mind blowing! She gets more comfortable and lays beside him as she continues using her hand to bring incredible amounts of pleasure to her client's big hard cock. Toward the end, as he gets close to reaching orgasm, Krissy quickens the speed of her strokes, so now they're very rapid and steady. She continues like this until he is fully drained. And at that point, her client is now sexually healed.
One of the many reasons that makes this handjob so special is that this is an extremely rare handjob that features Krissy Koven. Also, Krissy is well known for having the softest skin ever! Her hands are about as soft as hands can possibly be. So the sight of her soft lubed hands gliding up and down a hard cock should make any handjob lover's heart skip a beat!
Size: 611 Mb Duration: 8 min Resolution: 1920×1080 Format video: MP4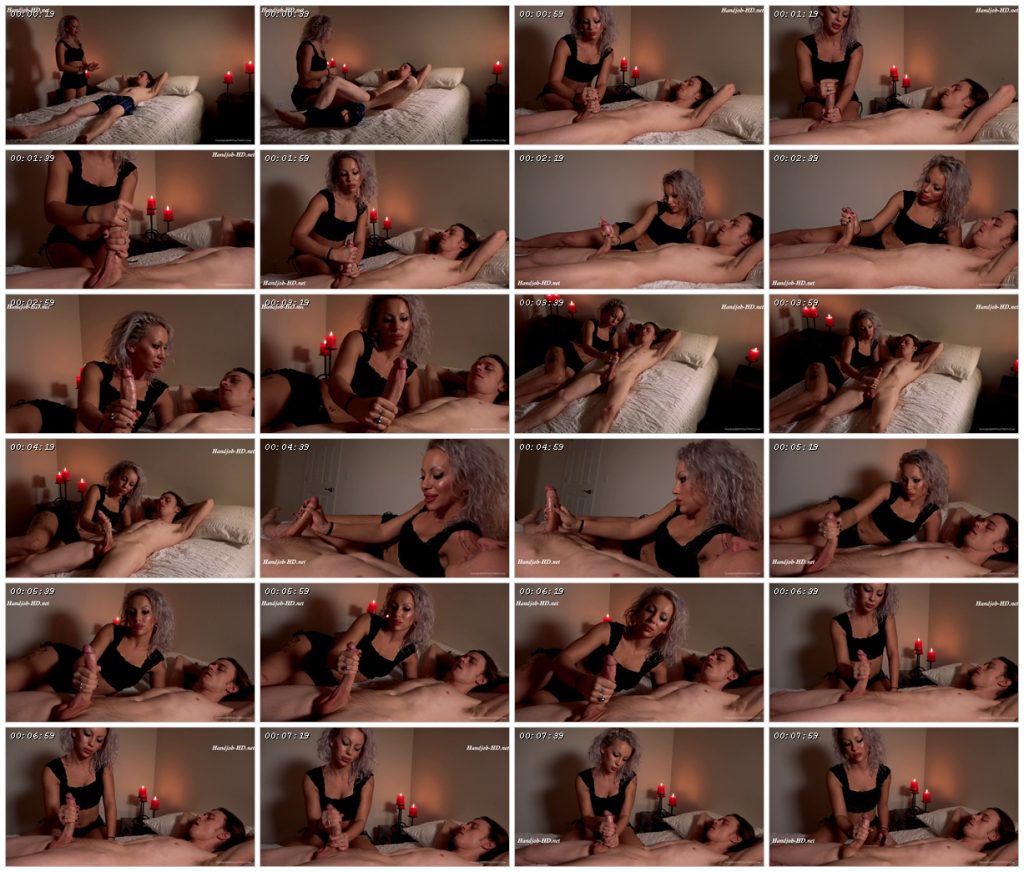 Download link:
Krissy Koven's Handjob Ritual – SilverCherrys Handjobs With a Twist.mp4