Intense Explosive Handjob – UNCHAINED PERVERSIONS GONZO – Mia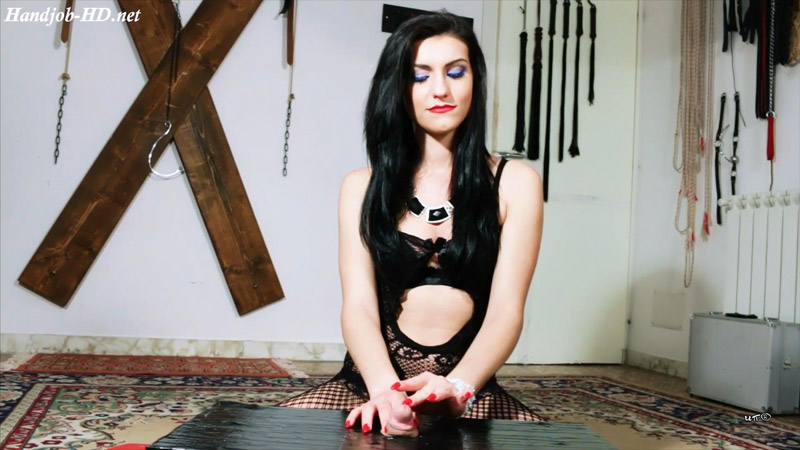 Intense Explosive Handjob – UNCHAINED PERVERSIONS GONZO – Mia
Mia is gonna make this slave's dick proving something EXTREME. It isn't a classical CBT, however it could be considered worser. Pleasure could be, if a skilled Mistress' hand is giving it, a powerful torture instrument.
The man is blocked with ropes, his dick pulled out a trample box. Mia starts playing with it slowly, while it is still floppy. Tickling it with her nail, it starts growing up. For almost 10 minutes Mia continues with soft caressing and massages. Using the tip of her fingers, then nails, both hands massage. All is going on like a tantric pleasant cock erotic massage. "Bad times" starting for the slave when he's cuming. Mia continues moving her hands on his dickhead causing him an intense, infinite pleasure. It seems not going to finish for him. The pleasure sensation go ahead for 40 seconds. It is a HUGE time for an orgasm. The cum quantity is also AMAZING; but it is sure that for the slave it was a painful orgasm. He continues gasping, grunting, crying out like a crazy beast.
Let's try to reproduce the handjob technique, imaging you're under Mia's claws cock control. You MUST try something like this once in your life !!
Size: 936 Mb Duration: 12 min Resolution: 1920×1080 Format video: MP4

Download link:
Intense Explosive Handjob – UNCHAINED PERVERSIONS GONZO – Mia.mp4