Handjob Ruined Twice (Two Ruined Orgasms In A Row) – Dame Olga's Fetish Clips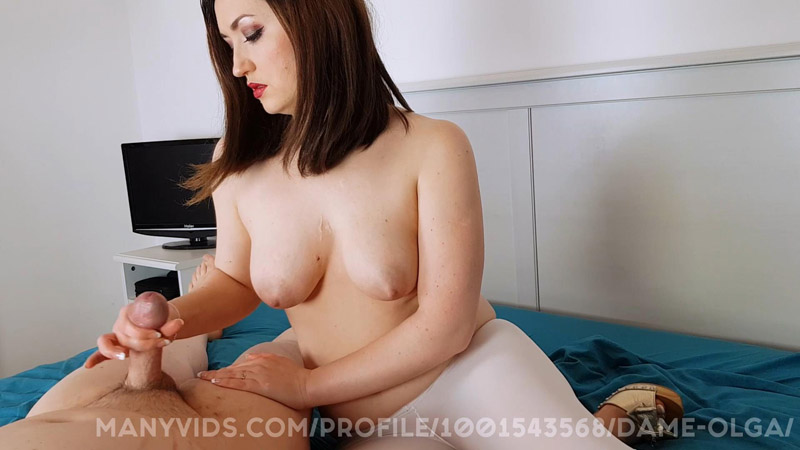 Handjob Ruined Twice (Two Ruined Orgasms In A Row) – Dame Olga's Fetish Clips
Hi! It's time for dropping the pressure. But just a little! There is an orgasm game I love: it's ruining my hubby's orgasms. In this clip, I give him a handjob by holding my fingers tightly together. This way, feelings are much stronger. I carefully give him pleasure by masturbating his small dick, quicker and quicker.
At one point, you can feel it become way harder and you can even feel the cum rising up the dick! That's when you litteraly ruin the orgasm, letting the dick poorly spit semen alone. What a delight! You can see it ejaculate but without a proper orgasm. Harsh, isn't it? But it stimulates pleasure even more and that's a lot of fun to me. I can't help but play with cum by controlling orgasms.
After a few, I masturbate the dick again, in its own cum. Again, my handjob is quicker and quicker and I can feel it about to explode. And I let it cum alone for the second time. How frustrating for him! How delightful for me! My poor hubby is denied a proper orgasm twice in a row.
What I Wear In This Video
So it is even more frustrating, I wear exciting clothes for my hubby! First: I'm topless, my boobs in plain view. I wear a white pair of transparent leggings. As for my footwear, I've chosen hot wooden mules with golden details. I also wear an anklet because I think it is very sexy!
Size: 480 Mb Duration: 4 min Resolution: 1920×1080 Format video: MP4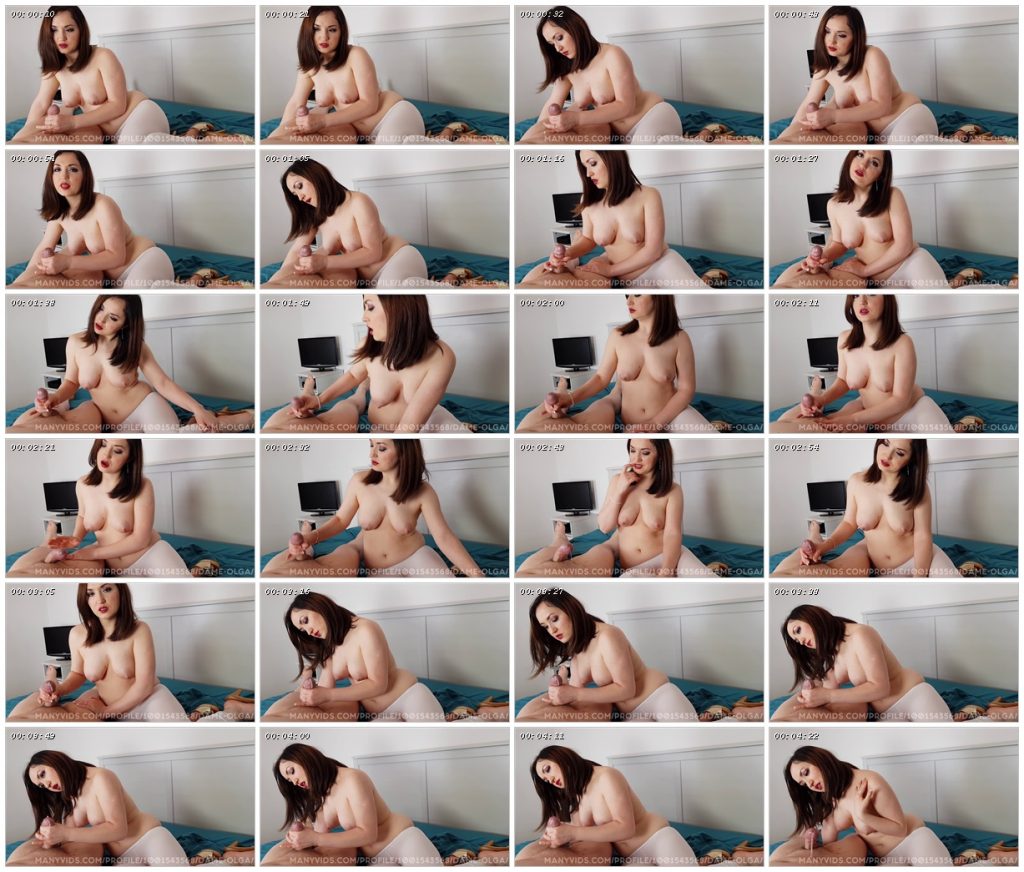 Download link:
Handjob Ruined Twice (Two Ruined Orgasms In A Row) – Dame Olga's Fetish Clips.mp4