Dick's #1 Intense Tickling Handjob – Akira Shell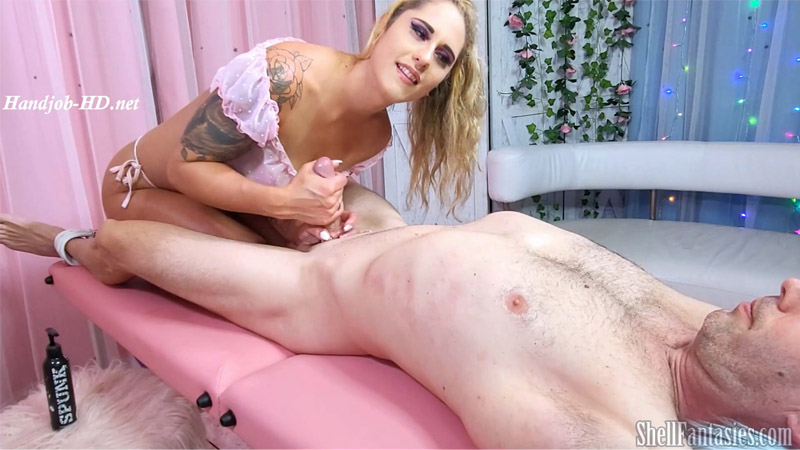 Dick's #1 Intense Tickling Handjob – Akira Shell
Fully exposed, naked, and tied up, Dick's sensitive spots are already twitching in terror as Akira looms over him with her taunting, tickling fingers. She starts with soft, little tickles, from her fresh, sharp fingernails scratching smoothly on his skin. Unable to resist, he laughs hysterically as his sensitive skin is stimulated.
His body twitches and convulses every time Akira strokes his feet, a clear trigger spot for him. Reaching down to gently tickle his cock, Akira chuckles as Dick pauses from laughing to gasp and catch his breath from her touching his throbbing, aching cock. After some stroking and caressing, she noticed that Dick's enjoying too much uninterrupted pleasure, so she continues to tickle the tip aggressively. Moving down, she tickles his balls, just making him laugh even harder!
Sensually, Akira crawls up on top of Dick and drags her soft supple skin across his aching, twitching body. She sits on top of him, pressing his cock between her thighs right up against her wet pussy lips, so she can have easy access to his entire body as it's senses are heightened from the close interaction. Her fingers dig deep into his neat armpits traveling all the way to his chest, targeting his hard nipples. Dick laughs so hard he's almost about to lose his breath, as he's slowly turning all pink and sore. Although he wanted it to stop, he just couldn't, with his body tied on the table. His body doesn't want it, but his cock says differently. It craves her touches. His shaft screams for the warmth of her bare hands and the tickling sensation caused by her fingernails scratching on his thin skin.
Akira does all she can do to play with his throbbing cock, taking breaks to expertly prolong and edge him. She brushes up and down his cock with her wet hands, while taking turns with one hand to reach down and tickles his balls. She makes sure to explore all over his body, to awaken his senses while watching him laugh every bit of oxygen of out his lungs. For Akira, Dick's suffering and muffled laughter are music to her ears.
Unsure if he can take a second longer of the torment, Dick thrashes and moans on the table. Unmoved by his pleading and begging for release, Akira keeps stroking and interrupting him from cumming for another 10 minutes, at least! Sweet music to Akira's ears, hearing Dick moan and groan as he is built up fuller and more intensely than ever before. But for Dick, it's torment, built with pleasure and immense lustful sensation.
Finally deciding to let him cum, Akira grabs Dick's cock and thrusts her strong, soft, expert strokes up and down his achingly sensitive spots. Twitching and moaning, Dick blasts a giant load with multiple pumps of cum as his toes curl and eyes start to fade out into darkness. Still recovering from the most intense orgasm of his life, Akira digs her fingers back into his armpits and starts her beloved sadistic post-cumtorture play!
Size: 2.8 GiB Duration: 30 min Resolution: 1920×1080 Format video: MP4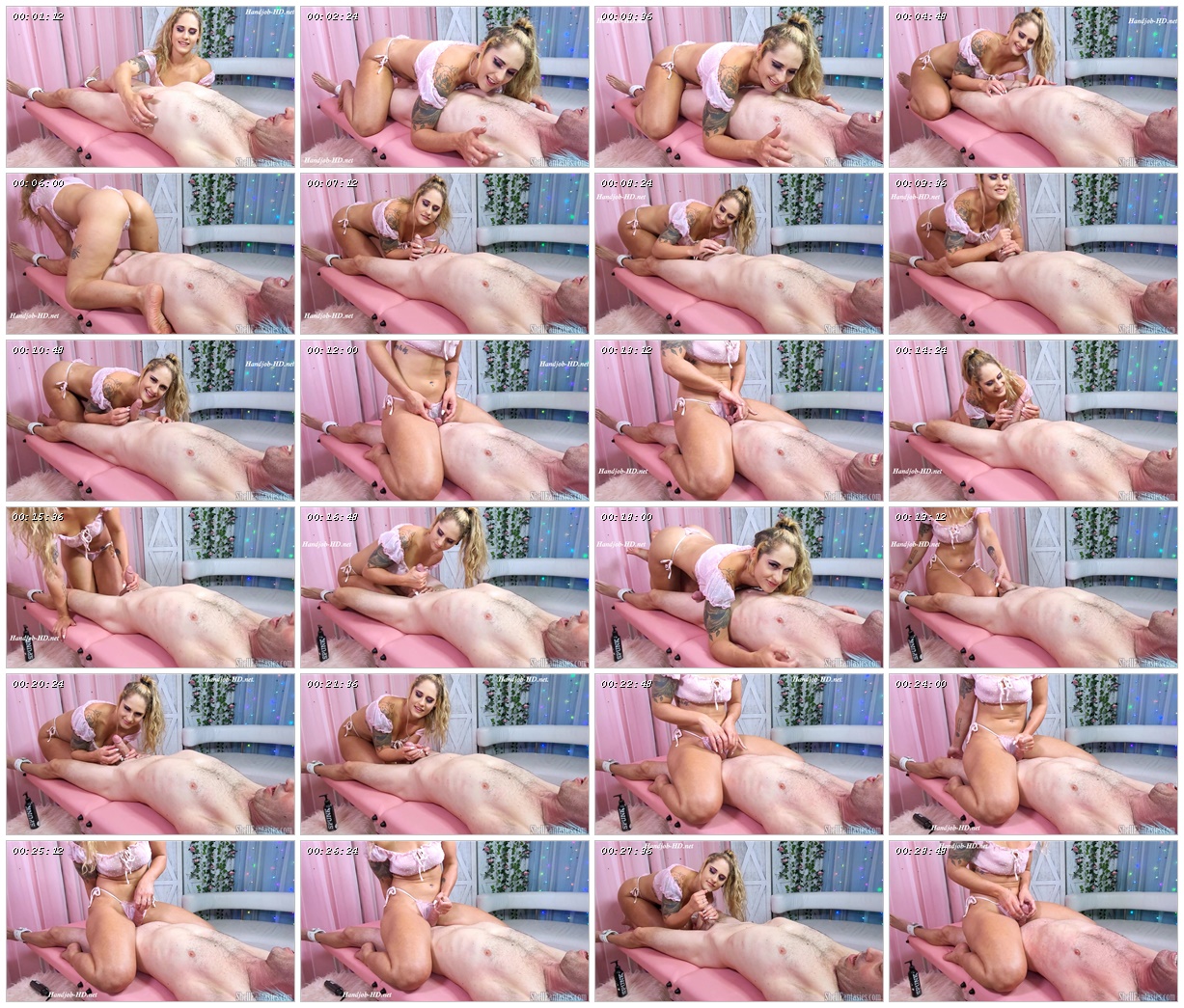 Download link:
Dick's #1 Intense Tickling Handjob – Akira Shell.mp4