Cum Countdown – Mistress Anna Elite, Miss Suzanna Maxwell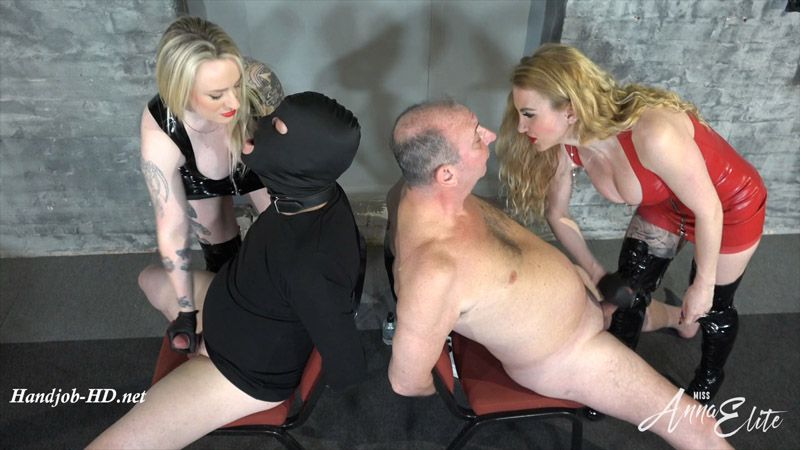 Cum Countdown – Mistress Anna Elite, Miss Suzanna Maxwell
Miss Suzanna Maxwell joins me in the cruel torment of our slaves. They have been denied release for weeks and now find themselves more desperate than ever before and entirely at the mercy of two sadistic blonde temptresses. We intend on making them entertain us, and if they want their much-anticipated release they will be sure to do as they are told.
We tightly secure our whimpering slaves to chairs, cuffing them back-to-back to commence the relentlessness tease that they will endure for us today. Both slaves enjoy our divine spit and as we begin to fill their hungry mouths with it, their excitement amplifies unimaginably.
Once we have them suitably filled to the brim with saliva, we lube up their throbbing cocks and begin edging them into oblivion. Miss Maxwell focuses her attention on slave G, his cock looks ready to explode within moments, but Miss Maxwell warns our over excited slave of the consequences of cumming too soon. I tease slave Flash; within just a couple of strokes he begs me to stop before he ruins our fun and spunks his load.
We take pleasure in tormenting the desperate, bound slaves, taking them to the edge repeatedly. Stroking their throbbing cocks, we tease and deny until both are close to tears, painfully edged with no hope of cumming until we decide. Their orgasm at the mercy of our mean hands…
The hellish predicament continues as their mouths almost overfill with spit, getting more desperate than ever before they choke to keep all our spit inside as their cocks are edged to the point of no return.
Once satisfied with their suffering we decide on a condition for their release, both slaves must cum at the same time or the other will be painfully denied. We countdown from 10, both slaves already right on the edge. Slave Flash accidentally swallows his mouthful of spit, angering Miss Suzanna and therefore intensifying his torment tenfold. The slaves are allowed release as soon as we reach 0, by some miracle they both manage to last the duration and as we reach the end of the countdown, they both cover themselves in lashings of hot spunk from their blue balls.
To complete their torment, we feed their mess back to them, finger fucking it into their willing mouths before leaving them in a puddle of sweat and spunk.
Size: 1.4 GiB Duration: 11 min Resolution: 1920×1080 Format video: MP4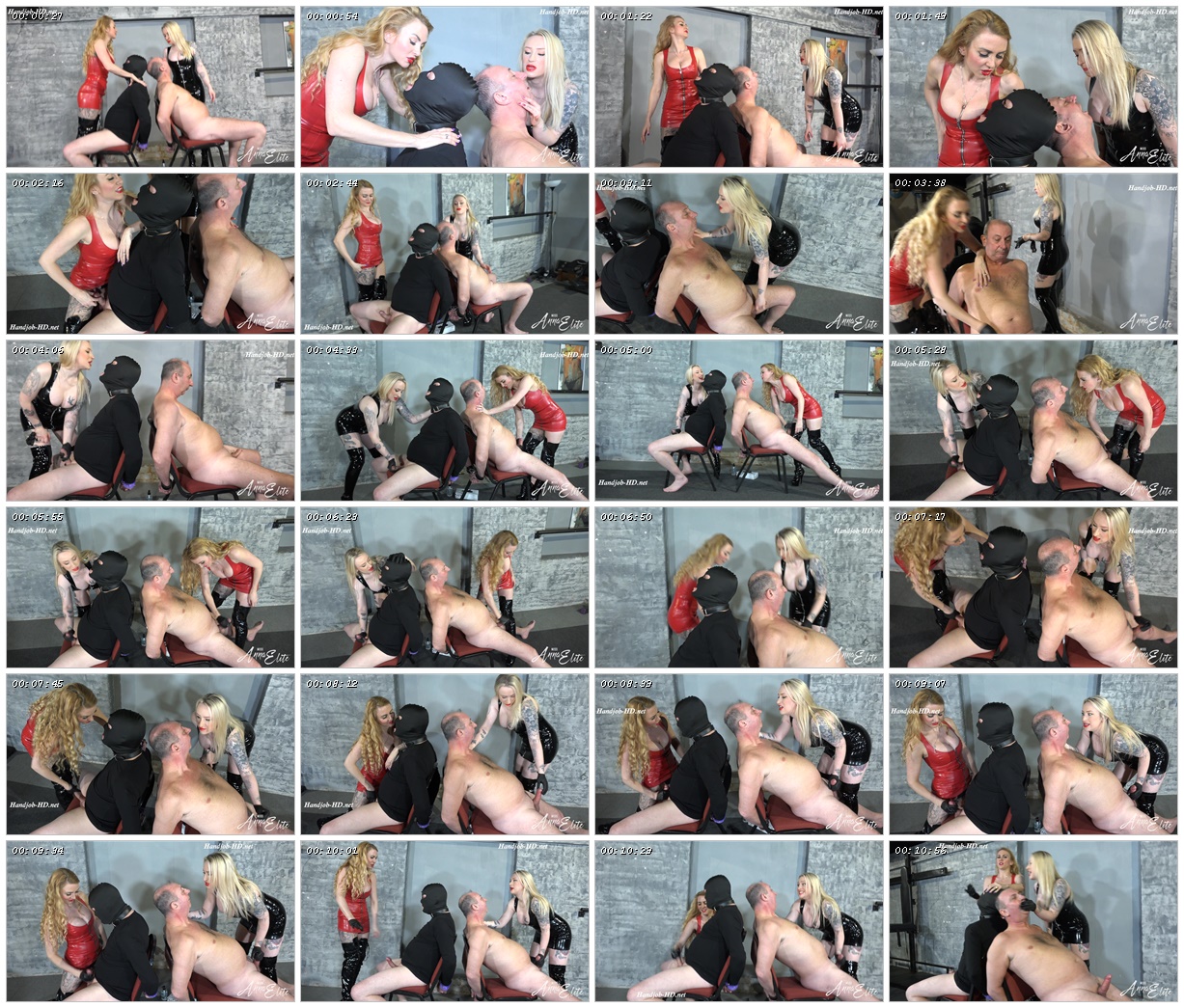 Download link:
Cum Countdown – Mistress Anna Elite, Miss Suzanna Maxwell Handjob-HD.net.mp4