Cory Chase in My Gay Husband – Kinki Cory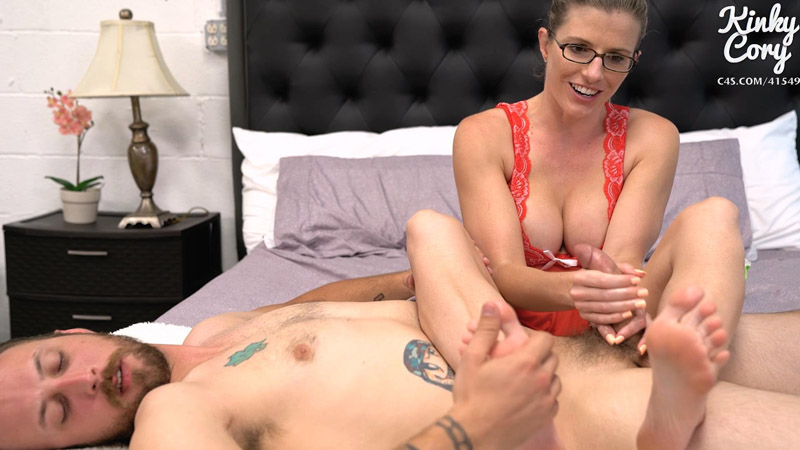 Cory Chase in My Gay Husband – Kinki Cory
Scene One: Please keep me
Cory and her husband are in bed, getting settled in for the night when he leaves to use the bathroom. Cory isn't a jealous wife, but one can never be too careful. She takes a peak at his phone, but instead of messages to other girls she finds tons of gay porn websites in his history. When he comes to bed and tries to get frisky she turns on him. He tries to explain it away, tries to tell her that its just a pop up, but Cory knows the truth, her husband is secretly gay! "Pack up some stuff and go to your brothers so I can think about this" Cory tells him. He will do anything to gain her trust back. So she makes him lay on his back and worship her feet. He's going to serve her from now on. He's going to do what she wants or he's fucking gone. Defeated he licks and worships his wife's feet for her enjoyment.
Scene Two: I own you
Now she's turned on and she wants to prove to herself that she still has it. So she pulls down his shorts and teases him. He wants her to suck him and fuck him, but she's going to jerk and dominate him instead. He has to work for her to forgive him and let him back into her life. She jerks his cock and tells him how it's going to be from now on. He's putty in her hands. He will do anything she wants from him. Cory drapes her legs over him and pins him to the bed as she jerks him faster and faster. Soon he's cumming all over himself, but Cory doesn't stop. She keeps jerking his sensitive cock and ruins his orgasm. She punishes him with a painful orgasm until he's crying for mercy from his new mistress.
Size: 1.4 GiB Duration: 24 min Resolution: 1920×1080 Format video: MP4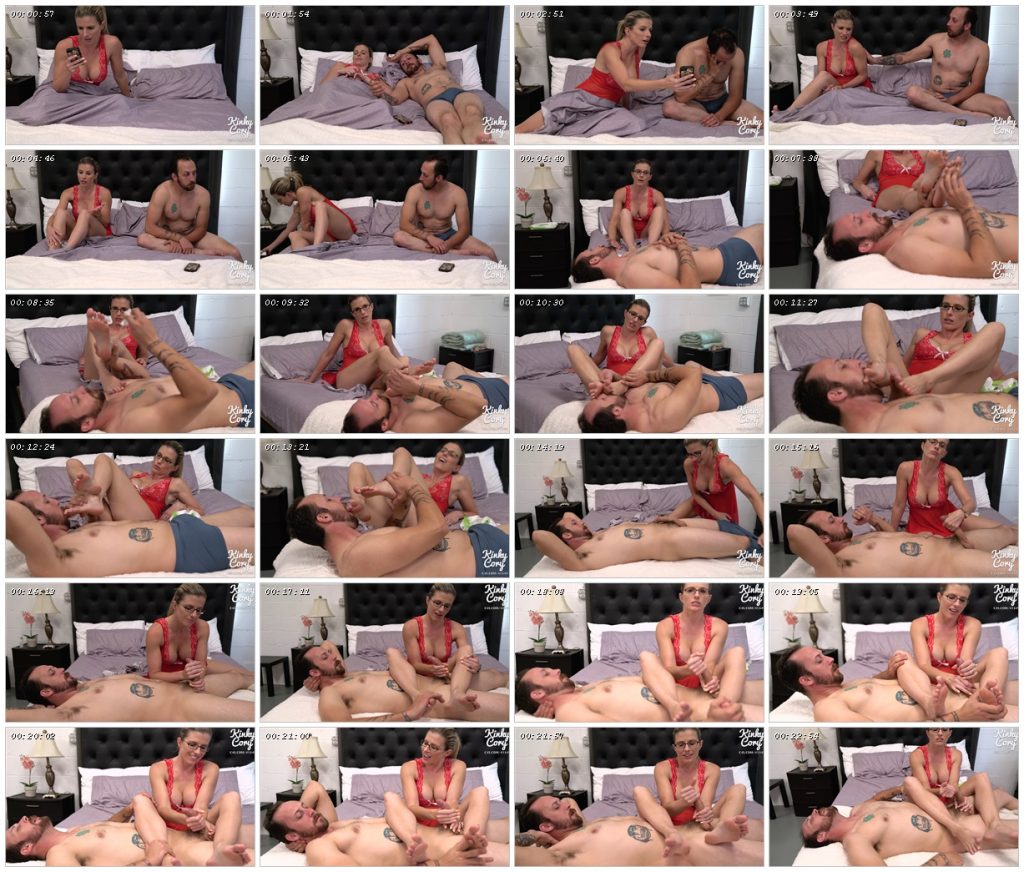 Download link:
Cory Chase in My Gay Husband – Kinki Cory.mp4