Workplace Harassment with Honey Moon – Full – Pedi Police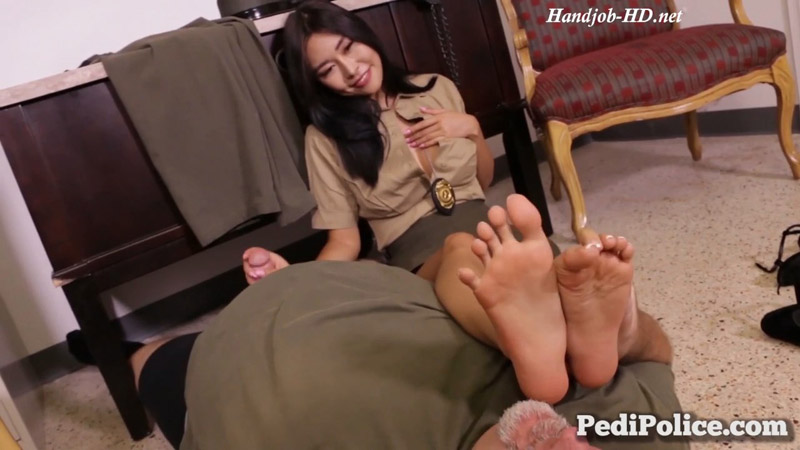 Workplace Harassment with Honey Moon – Full – Pedi Police
Foot Inspector Archer Legend finds himself in an uncomfortable predicament this morning. He has been called into the boss's office to answer to allegations of misconduct. Fellow Foot Patrol employee Honey Moon is accusing Archer of workplace harassment. According to Miss Moon, she feels as if she's in a hostile work environment because of the way Inspector Legend appears to be "removing my shoes with his eyes." Archer protests that this is ridiculous, but the boss insists the employees attempt to work out their grievance before the complaint is elevated to the next level.
The boss leaves the room and Archer convinces Honey to allow him to show her what a foot inspection actually entails. In the process, Miss Moon admits that she's used her position at Foot Patrol to manipulate the system and avoid ever having a proper foot inspection. This bit of information is very significant because it gives Archer Legend the upper hand.
While the boss is otherwise engaged, the inspector suggests to Honey that she accompany him to the salon for a pedicure upgrade. Once they return to the office, the inspector suggests showing Miss Moon how a follow up foot inspection is performed. As Archer sniffs, licks and sucks on Honey's feet, she becomes concerned that the inspector may not keep her delinquency a secret. Archer knows he has the upper hand, so he toys with Miss Moon until she suggests "a little something special" to encourage his discretion. Archer is enamored by Honey's incredibly sexy size sevens, so he is easily swayed to accept more intimate foot play in exchange for silence.
If Honey wants to keep her secret, she'll have to give Archer a good reason to keep quiet. Honey knows exactly what he likes, so she goes straight to work wrapping her petite sexy feet around Legend's engorged organ. When Archer asks her to put those beautiful toes in his face, Honey Moon grabs his cock with her small, strong hands and jerks him to a wonderful completion. These two will undoubtedly enjoy a much closer work relationship going forward.
Size: 1 GiB Duration: 27 min Resolution: 1280×720 Format video: MP4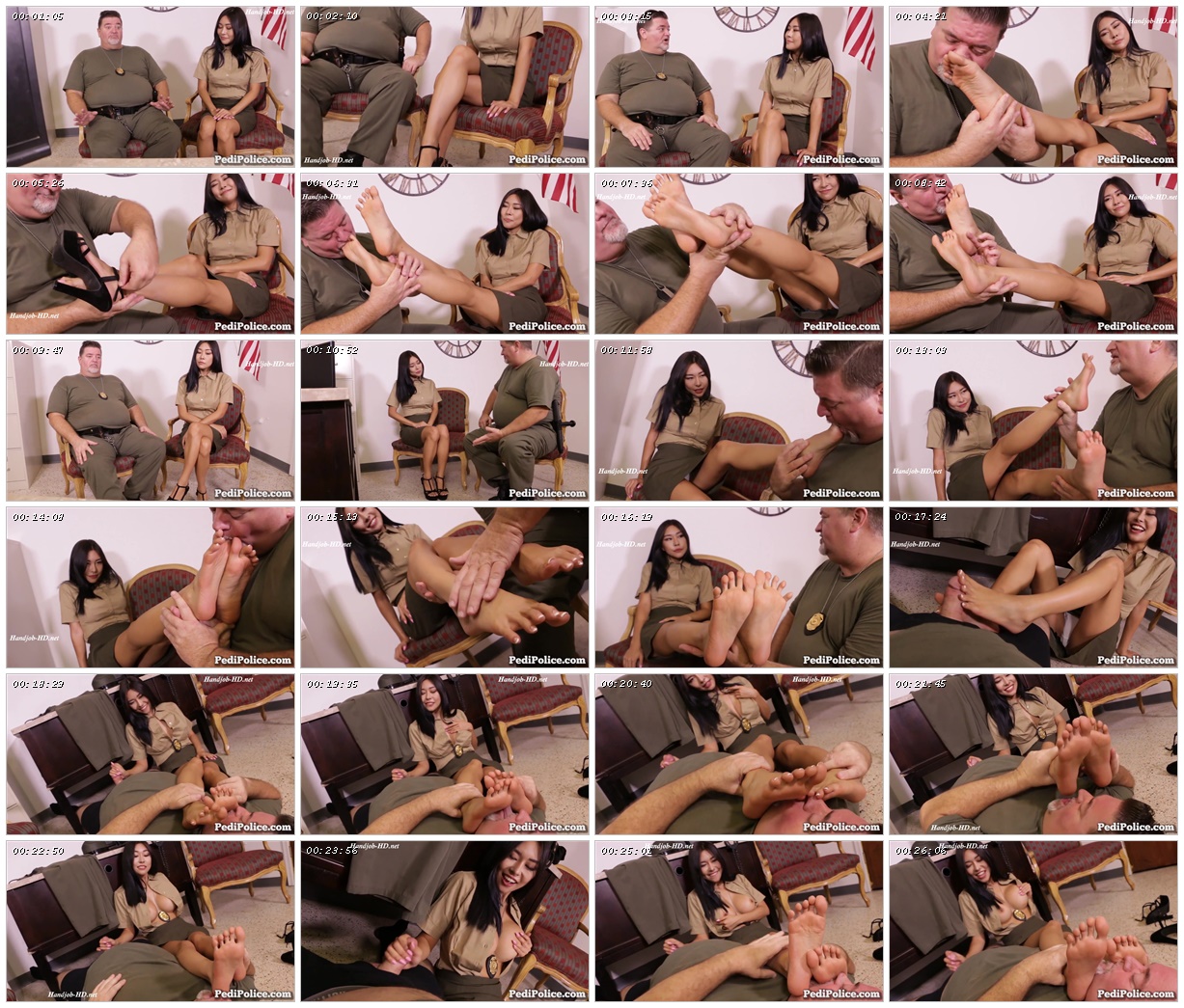 Download link:
Workplace Harassment with Honey Moon – Full – Pedi Police.mp4