Tattooed and Pierced Southern Cutie Maddy May Strokes Cock – Strokies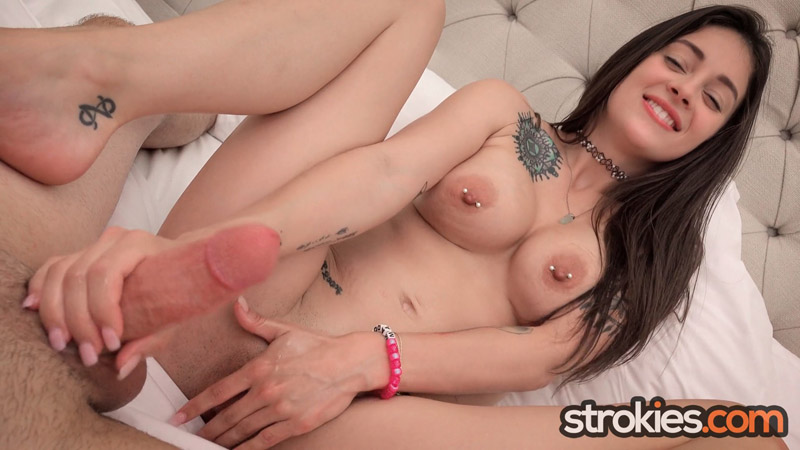 Tattooed and Pierced Southern Cutie Maddy May Strokes Cock – Strokies
Strokies presents a Maddy May handjob feature that'll have you seeking out her socials and following every account! This long-haired brunette is 27 years old and hails from Little Rock, Arkansas. She says that her life growing up there was nothing but Walmart and mudding, but if this much hotness is the result of that, then how could anyone complain? The tattooed looker in a sundress credits her youthful good looks to genetics, and a fun fact is that she went to cosmetology school for a bit, which explains her gorgeous makeup. She's only been in porn since July of 2020 and we're happy to help her break in. She's in porn for the orgasms, not for the money, and that's just the kind of thing that tells us she's a Strokies girl!
Maddy May is a confident cutie and it's time to see what she can do! "I'm here to exercise my new manicure and stroke a cock today," she tells our Strokies guy. She demonstrates her handjob technique including cupping the balls, and soon enough she's pulling down her dress to reveal the most amazing 34DD big tits with pierced nipples! She spins around to reveal even more tattoos and a mind blowing ass!
She masturbates with passion and gets right to jerking him, and we're pleased to tell you she's a dirty talker! Our guy says she's ambi-dick-strous and she says she tries to be! "Does that feel good?" she asks as she slides her hands up and down his meat. "I love looking at just how strong your veins are, mm." She squeezes his balls while working him, and then she hops up on his thigh for some grinding action, never letting her hand leave his cock. Then she gets her face down nice and close to his cock, and then she lays back to masturbate while she keeps right on stroking. Ultimately we've got her down on her knees, jerking thick pearly cum onto those 34DD's! "I want every drop," she moans. Maddy May is pure Strokies perfection.
Size: 1.2 GiB Duration: 27 min Resolution: 1920×1080 Format video: MP4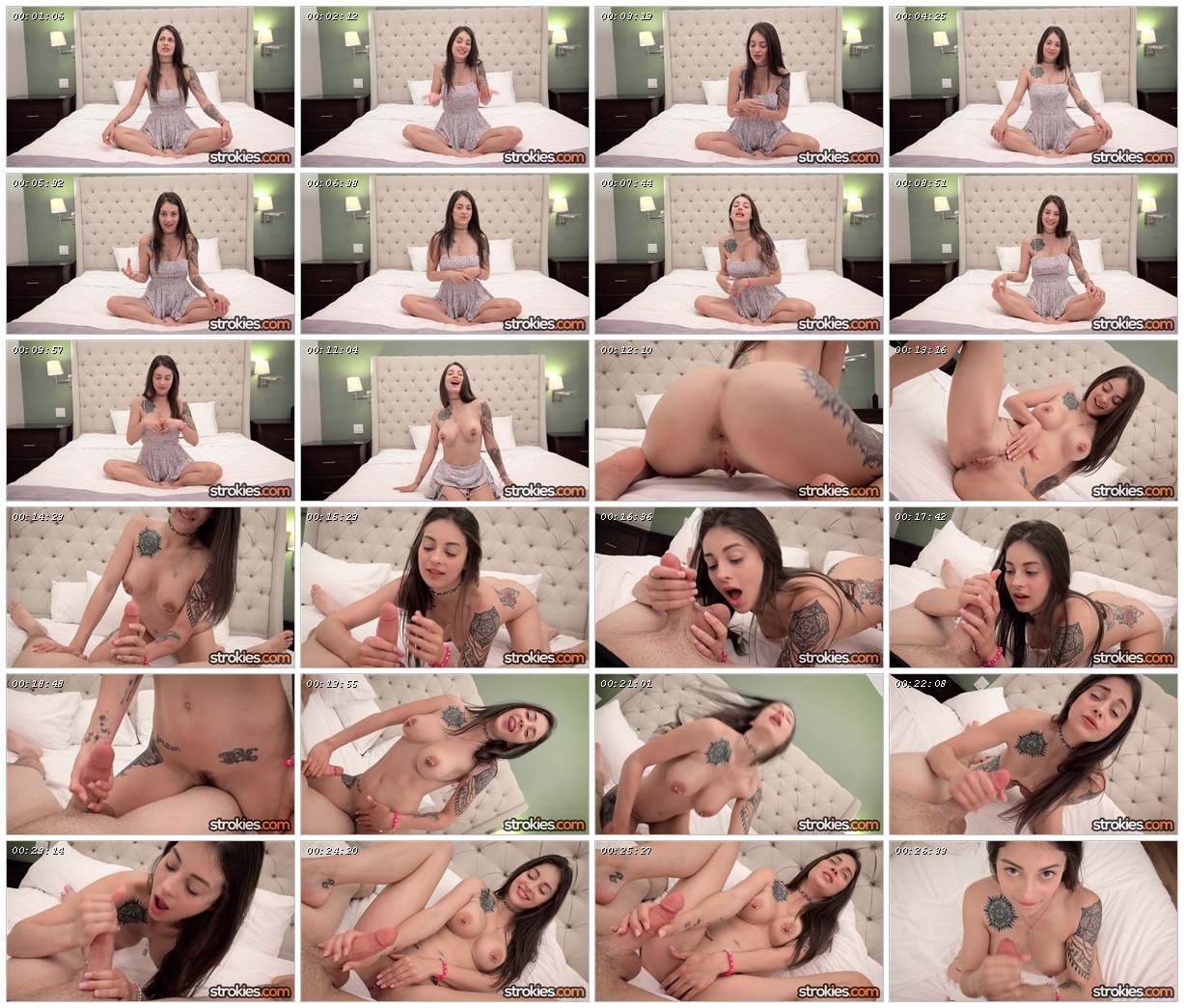 Download link:
Tattooed and Pierced Southern Cutie Maddy May Strokes Cock – Strokies Handjob-HD.net.mp4