So You Want to Cum Into My High Heel Sandals? – Dame Olga's Fetish Clips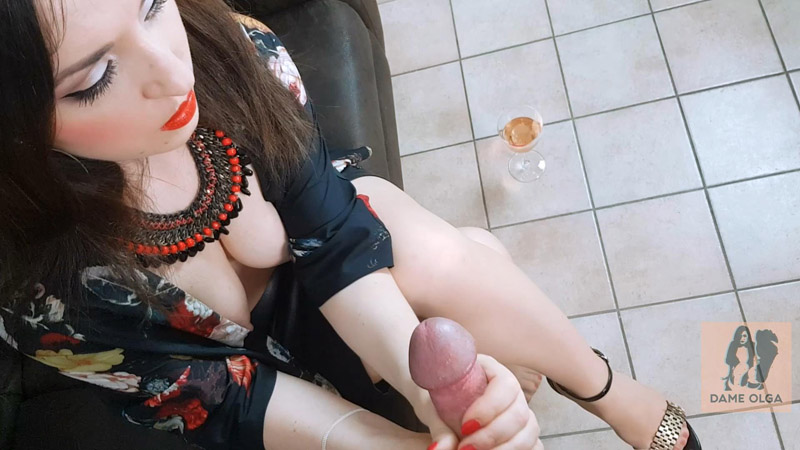 So You Want to Cum Into My High Heel Sandals? – Dame Olga's Fetish Clips
In this video, I wear my beloved backseamed stockings as well as my chic high heel sandals. With a glass of wine, you can see me shoeplay with my gorgeous shoes. My hubby cannot help but drool while watching my nylon feet in the sandals so at some point, I invite him for a little treat.
When he's standing in front of me totally naked, I play with his cock and give him a pleasurable handjob. You can see me from an upper point of view, revealy my topless breasts as well as my nylon thighs. When I feel that the pleasure is rising through the cock, I stop my handjob for something even more yummy!
As I took of one of my shoes, I put it around my hubby's cock. Then, I masturbate his penis with the head of the dick through the sandals. And I make him cum on the shoes' soles for a delightful shoe orgasm! What a blast, he comes a lot inside my shoe. Then, I put my shoe back without cleaning it because I love to have my stockings soaked with semen.
What I Wear In This Video:
In this video, I wear a floral kimono revealling my breasts as I don't wear a bra, as well as my hot leather skirt. My legs are covered in nylon with my backseamed sheer nude stockings with opaque soles. As for my shoes, I wear my chic high heel sandals with chic golden details.
Size: 1.1 GiB Duration: 12 min Resolution: 1920×1080 Format video: MP4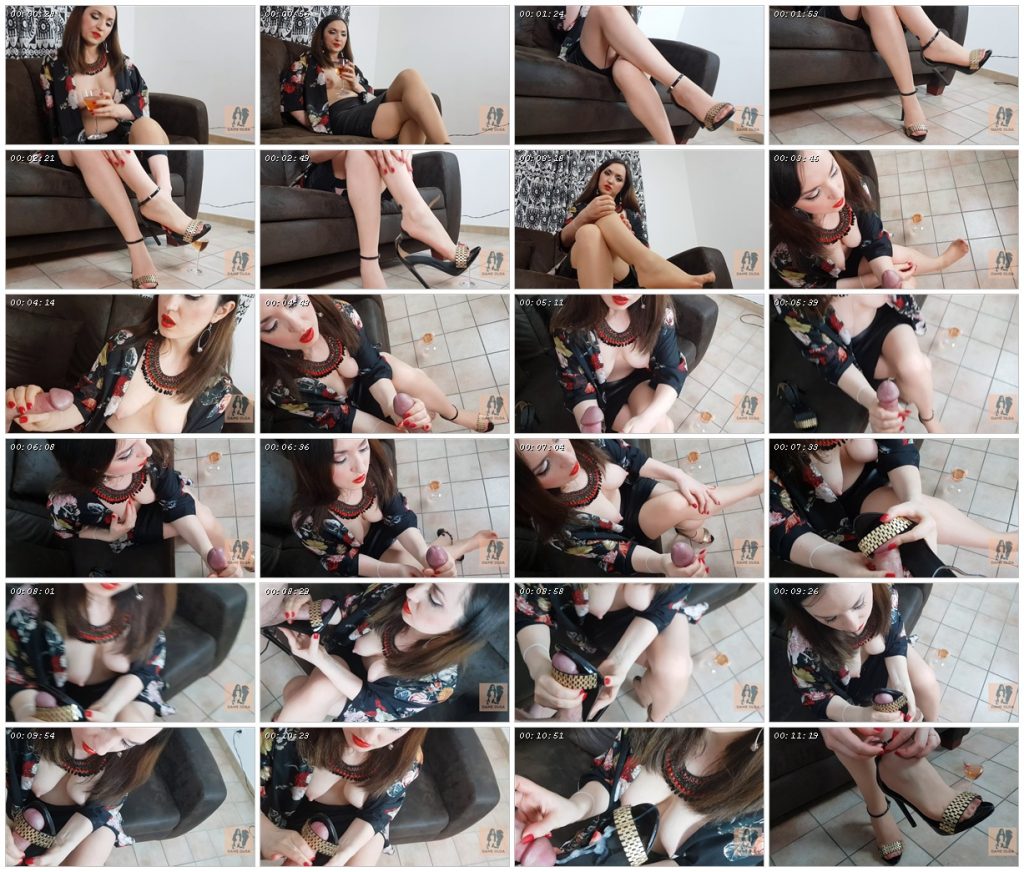 Download link:
So You Want to Cum Into My High Heel Sandals? – Dame Olga's Fetish Clips.mp4