Slave Toy Edged – Goddess Maya Liyer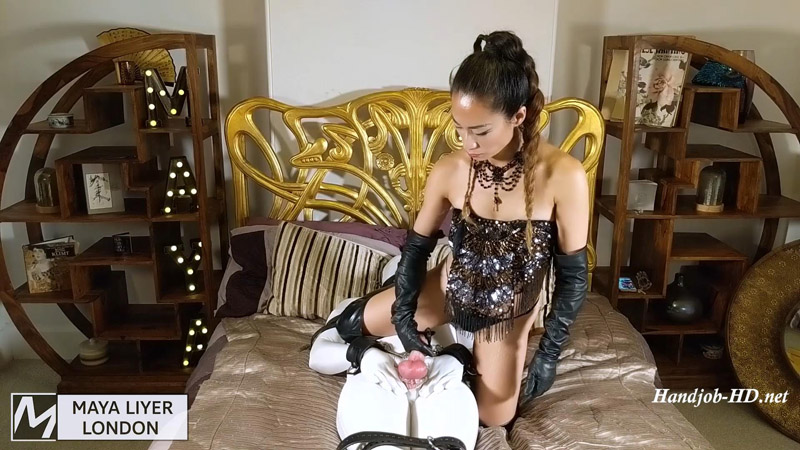 Slave Toy Edged – Goddess Maya Liyer
This is the third in series of clips with a theme of chastity running through them, Chastity is an aspect of Femdom that I really enjoy and since I keep all of my slaves locked up it made sense to focus on filming some of the things I get up to with personal live-in slaves.
I currently keep three slaves permanently in a live-in arrangement and they are all kept chaste at all times, I receive all of their paychecks into my account every month and send them off to their day jobs every morning with various devices caging their pathetic cocks.
I find that keeping them this way makes them incredibly obedient, (that and holding onto to photographs and videos that I have taken of them in disgustingly compromising situations.) All of these live in slaves were begging me for years to become my personal slave and live the life that they currently "enjoy". You see there is a very big difference between grovelling on social media fantasizing about being an owned slave and being a kept pet of a truly dominant and sadistic woman.
The slave that I keep in the white gimp suit is the one that I like to play with sexually, granted I still enjoy hearing it scream when I inflict pain, but this is the cock that I use whenever I want to fuck. When friends come to visit, this slave is often chained to the bed and let out of its cock cage for the ladies to go and use however they see fit. When we go out for the evening and come back home feeling horny and sadistic, this one is often gang fucked by several Dommes at once, who knows, I may even film this one day.
Finally I let my fuck stick out of its cage in order to edge it and punish the little bitch on the end of my fuckstick. This object is routinely used for sex by me and the dommes that come to visit, sometimes it is used many , many times throughout the day and night particularly after we all come back from a fun night out, it's tongue and its cock are used to pleasure us women and it is really important that it is trained not to cum unless expressly commanded to do so.
In order to reinforce this training, I believe that on the occasions that this cock is allowed out of the device it is very important that th experience is as painful and uncomfortable as possible. This serves two purposes. Firstly the slave will start craving the "safety and comfort" of being kept locked up. Secondly it conditions the slave to associate being released with horrible experiences which help prevent it from cumming while it is being fucked by hot dominant women, and stops it from deriving any enjoyment out of being a sex toy for my friends and I.
Of course, whenever we fuck this toy, it always involves severe beatings before, during and after we have all had our fun, this also reinforces the association of pain with release.
I want you on your knees while you watch his ordeal , if you have a chastity device you will put it on before kneeling down and watching what I do to insignificant little worms like you. I want your cocks straining against your chastity cage as you desperately wish that it was you under me.
Then I want you write to me on one of my online platforms and beg publicly in front of everyone for the honor of being used in this way. Get to it! pathetic gimps.
Size: 999 Mb Duration: 13 min Resolution: 1920×1080 Format video: MP4

Download link:
Slave Toy Edged – Goddess Maya Liyer.mp4