Ruined Orgasm: Who Cares About Your Little Dick? – Dame Olga's Fetish Clips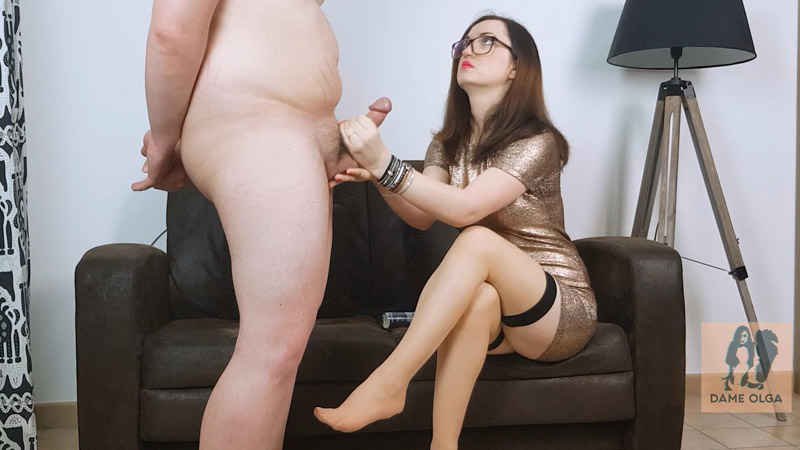 Ruined Orgasm: Who Cares About Your Little Dick? – Dame Olga's Fetish Clips
My pathetic hubby was denied sex for weeks and he apparently had an urge to cum. Look at these balls! But I just don't care about his pindick, I'm into big stiff cocks which he definetely cannot provide, as you can see. So in order to release him from this urge, I make him cum without any form of orgasm.
I have him standing in front of me totally naked, revealing his fat body and his short dick. There's no way I'll let him have sex with my so I masturbate his small penis while I'm totally clothed. I can feel how much pleasure he gets from my handjob so I've got to be sure he does not have an orgasm.
In the end, when he's about to reach an orgasm, I just deny him any form of pleasure with a totally ruined orgasm. I stop my handjob at once and I leave his poor dick cum in a spit. You can see semen trickle from the dick instead of your usual blast. At least, he's ready for another week of sex denial, thanks to me! And no, there's no multiple cumshots this time. That's it. Game over!
What I Wear In This Video
In this CFNM clip, my hubby is totally naked like a worm! As for myself, I wear a sexy mini-dress as well as my incredible sheer stockings. I love the black touches which make your legs and feet absolutely gorgeous. As for my shoes, I wear nude patent pumps with high heels. I also wear my glasses.
Size: 891 Mb Duration: 8 min Resolution: 1920×1080 Format video: MP4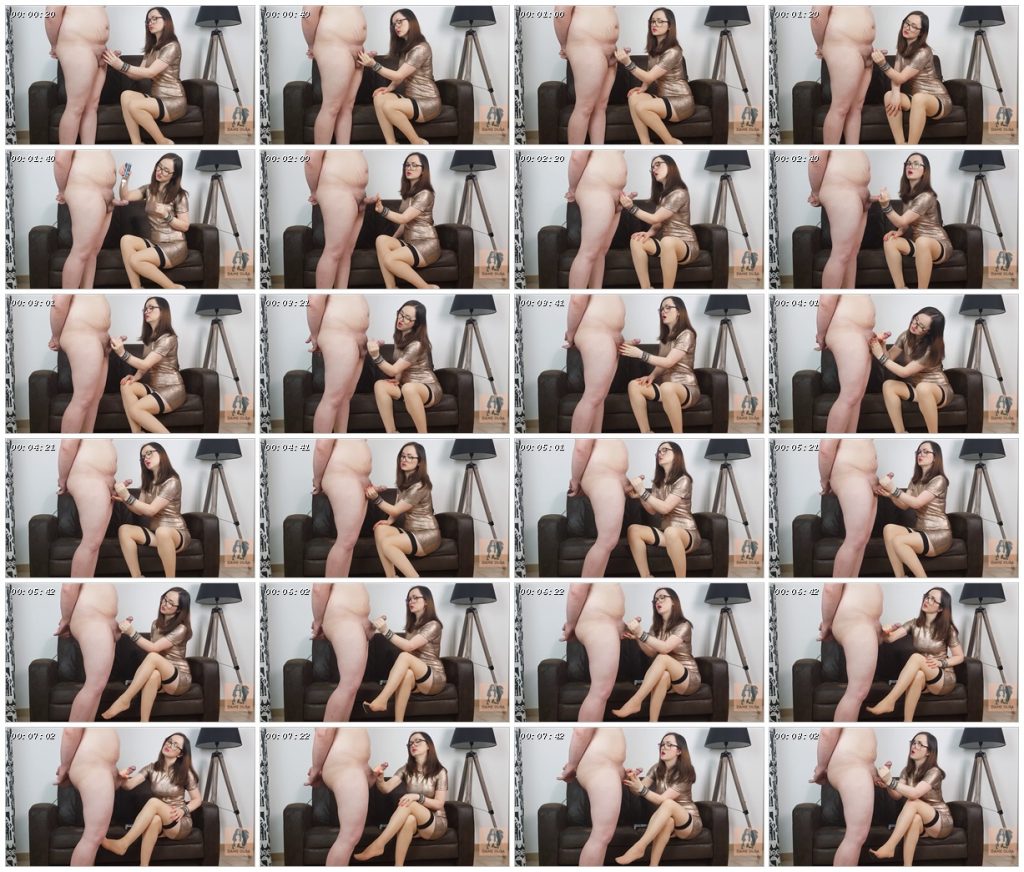 Download link:
Ruined Orgasm: Who Cares About Your Little Dick? – Dame Olga's Fetish Clips.mp4