Ruined Orgasm: Milking my Butler for a Dash of Cum – Dame Olga's Fetish Clips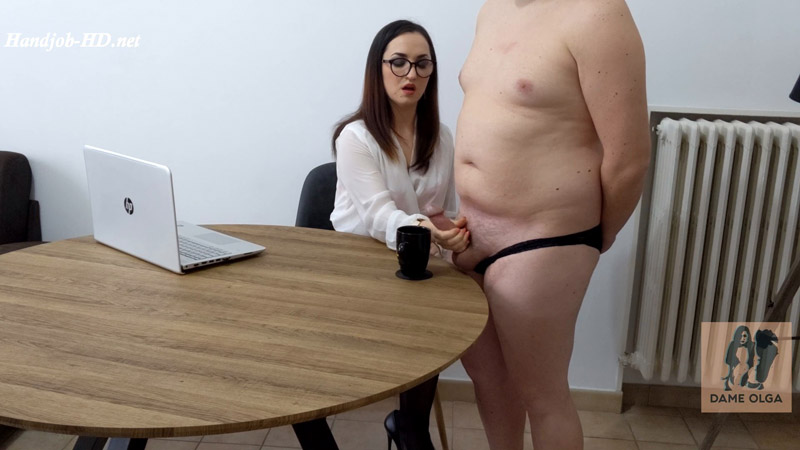 Ruined Orgasm Milking my Butler for a Dash of Cum – Dame Olga's Fetish Clips
Today, I've been working from home. I sit in front of my laptop, reading my e-mails, and I'd gladly drink a tea, so I demand my butler he brings me a mug of tea. But maybe you like sugar or milk with yours; what I love is a dash of cum inside my drink because, as you know, cum is my fetish!
After my naked butler brought me my cup of tea, I have him stand close to the table. While working, I take his cock off his panties and I gently touch it, so it grows harder. When he gets a boner, I begin masturbating him only to milk a dash of cum out of him. So, I give him a handjob while he's standing next to me, just like a well-tamed big boy.
But you must know that this is a tricky milking, because I don't want to give any sexual pleasure to my butler in order to have him remain professional and I just need a dash of cum, not too much, that's how I like my tea. So, I'm ready to ruin his orgasm anytime I feel he's about to cum. This way, he stays alert for another tea, for example!
When I feel he's edging pleasure, I stop my handjob at once and I totally ruin any chance for him to get an orgasm. And he does not complain, he knows that's his role, after all. His cock poorly spits a long trickle of sperm that slowly flows right into my hot tea. That's the perfect quantity for the cum-lover I am! When his job he's done, I just dismiss it. Thank you, but now: out you go, boy!
Size: 453 Mb Duration: 5 min Resolution: 1920×1080 Format video: MP4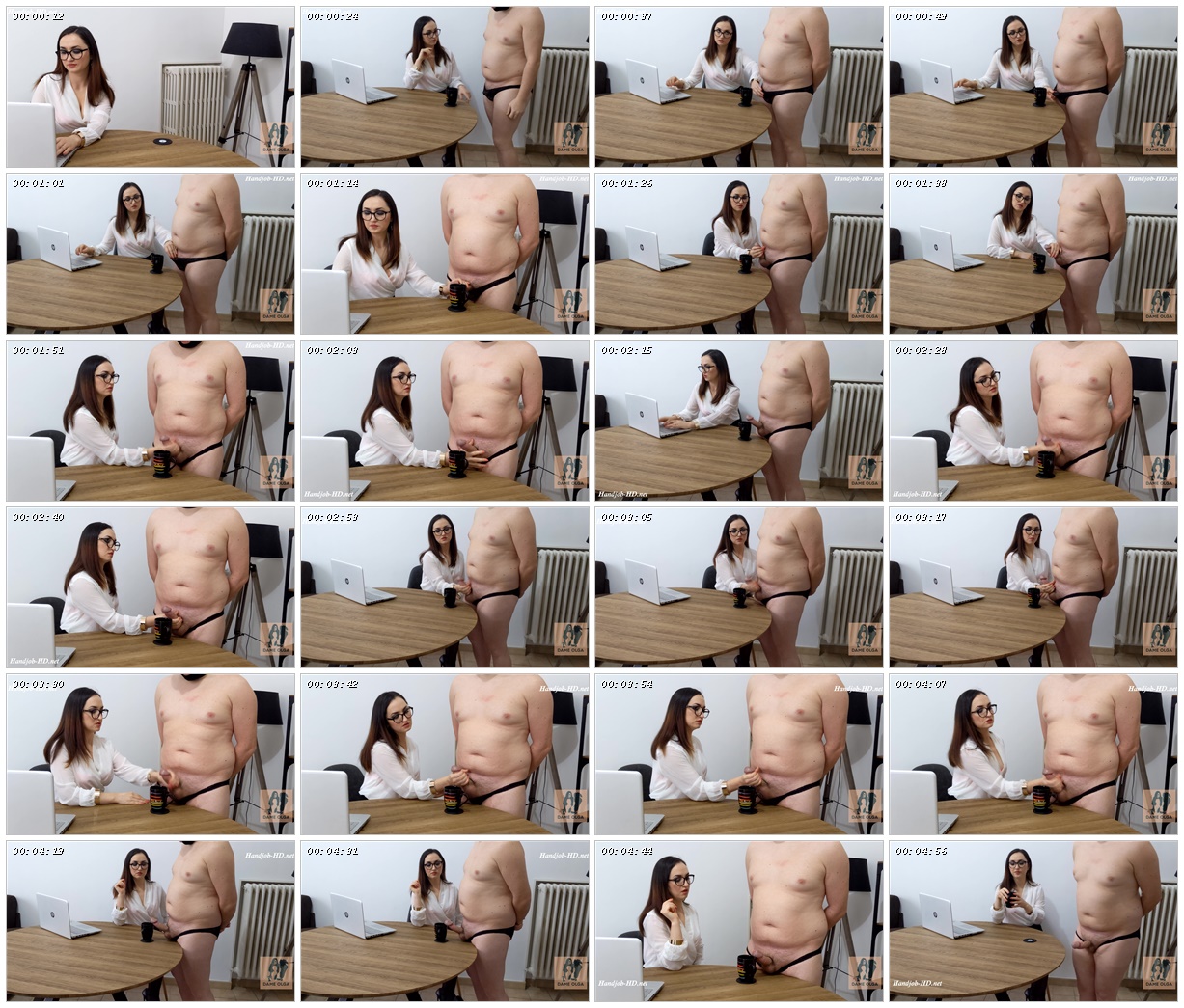 Download link:
Ruined Orgasm: Milking my Butler for a Dash of Cum – Dame Olga's Fetish Clips.mp4