Roped Bitch: Part II – An Li's Ass Emporium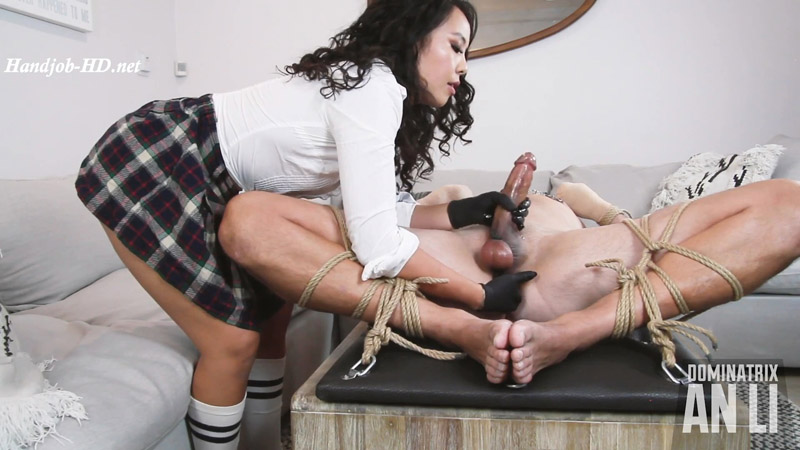 Roped Bitch Part II – An Li's Ass Emporium
I'm never done toying with my slave. After all, there are still so many parts of him to torment…
First, his nipples. I attach two clover clamps to each sensitive nipple, squeezing them until they ache. And then I attach them to the tie around his balls – balls pulling on nipples, nipples pulling on balls. A little bit of predicament bondage to keep him fucked either way.
Next, it's time to fill up that cute little asshole of his. I finger his asshole, stretching him open with my hands until I feel him loosen up. I love feeling how his asshole clenches while I probe him, knowing that he's feeling oh-so-overwhelmed with his nipples, balls, and ass at my mercy (not even including the intense rope bondage keeping him bound, the dental gag keeping his mouth open, and his arms and head wrapped up tight in coflex). I slide in and out of that tight hole, opening him up for my next plan…
Once I'm satisfied with how big his asshole is, I have a little surprise for him. A vibrating bluetooth butt plug that I can control via my phone. Lucky him! A little pain, a little pleasure, and a whole lot of useless gimp objectification.
I play with the controls on my remote control butt plug, increasing the vibrations and decreasing them to tease his asshole, relishing how much he groans with every touch. He's so easy to manipulate with my phone, and I want to keep him just on the brink of edge with all the sensation coursing through his body…
Size: 977 Mb Duration: 13 min Resolution: 1920×1080 Format video: MP4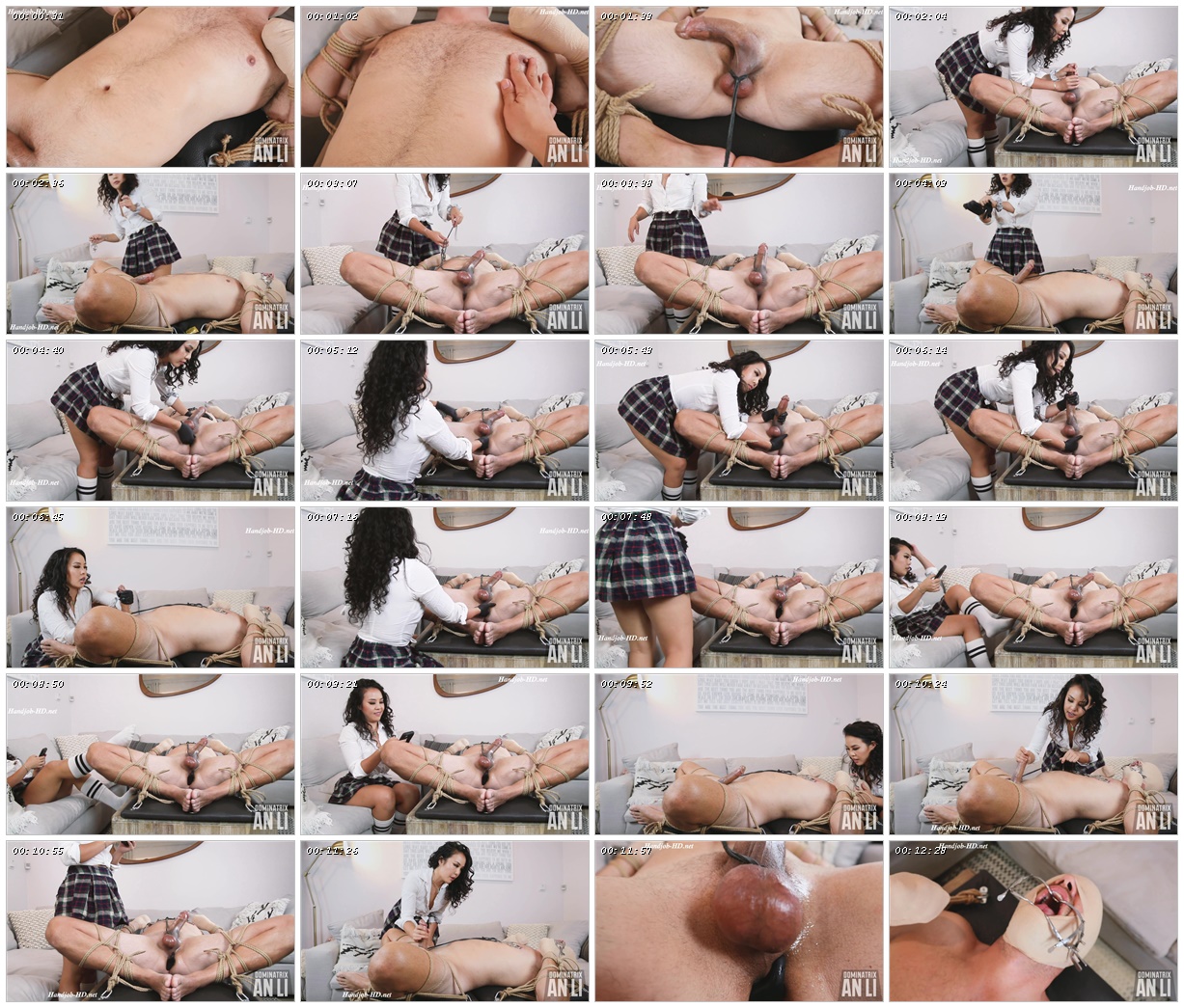 Download link:
Roped Bitch: Part II – An Li's Ass Emporium.mp4