It's All Mine – Masked Eva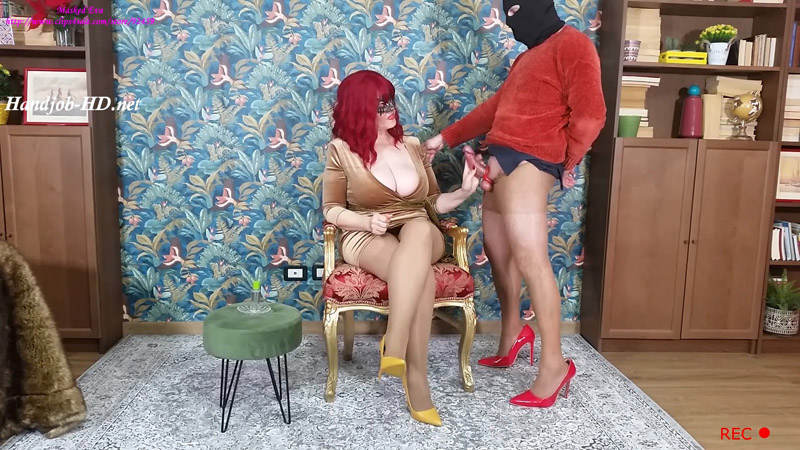 It's All Mine – Masked Eva
My slaves are my property so everything they own and everything they earn is mine. Every aspiring slave has to accept this condition in order to hope that someday he will finally become one of my slaves. Being my slave means accepting to be totally submitted.physically, mentally and economically. It is always good to remind them about this detail, especially when they are not behaving so well. Today I will remind to this slave, during his milking session, our agreement and explain him the consequences that may occur if he forgets about it. This reminding procedure consists of different steps.
The first thing I always do is to order my slave to save on my phone or my tablet his usernames and passwords of his social media accounts, of his personal email and of his professional email. I always check if they give me the correct credentials. you never know. Some slaves give me initially the wrong passwords because they just want to be punished. I will explain you how I handle this situation another time. After checking the emails and the social media accounts, I start recording his session letting him know that. Before starting milking the slave, I always order him to do something that I know for sure it will make him feel very uncomfortable. For this particular slave I decided to order him to dress like a woman. like a secretary. He is a highly placed manager of a big company and he is married. It would be so embarrassing if this recording was posted on his social media or sent by email to all his contacts.
What follows is very simple. I order my slave to get on his knees and to repeat after me: "Mistress Eva I am your property. Mistress Eva everything I own is yours. Mistress Eva everything I earn is yours." Now that he remembered our agreement and that is very clear to him what will happen if he forgets about it, the slave is ready to be milked. This slave will have his orgasm ruined twice and I am going to let him know that before starting. This will make him even more stressed. the slave will be wondering: "What will happen if I fail? What will happen if I cannot have a second ruined orgasm?"
My favourite part comes after ruining the slave's orgasms. I make him get on his knees again and test him. I know exactly all the weak points of my slaves. This slave hates my lucky butler. well, all of my slaves hate my butler but this one hates him particularly. Therefore, what would be more humiliating for him from getting to spent his money not for me but for my butler? That's why I will tell him that tomorrow it is my butler's birthday and I that want to make him a very expensive gift. a new watch! I will then ask him if he wants to buy that gift for me.What do you thing he will answer?
Size: 1.6 GiB Duration: 20 min Resolution: 1920×1080 Format video: MP4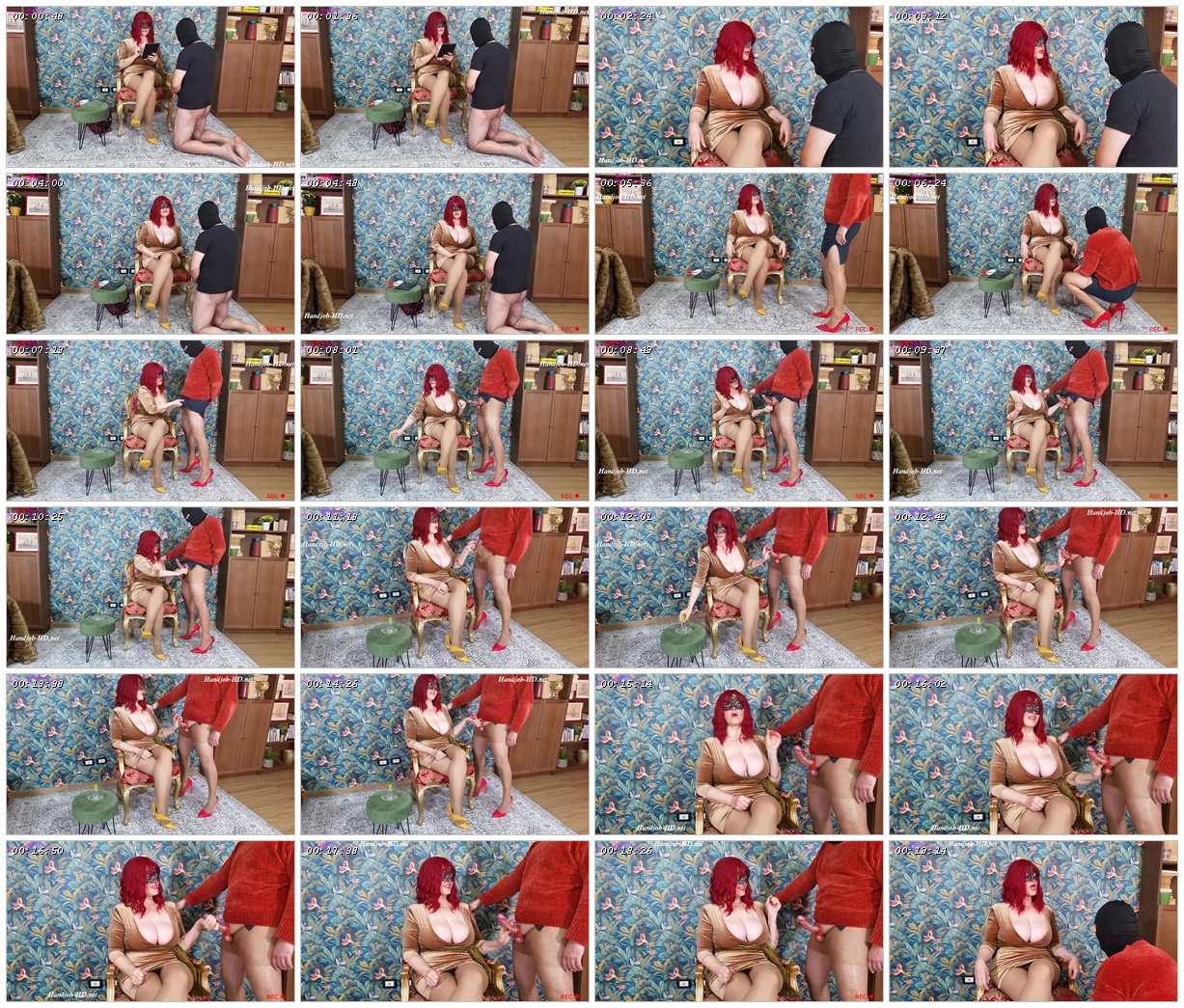 Download link:
It's All Mine – Masked Eva Handjob-HD.net.mp4