Helpless Hanging Bondage Slave – My Slave HD Femdom Videos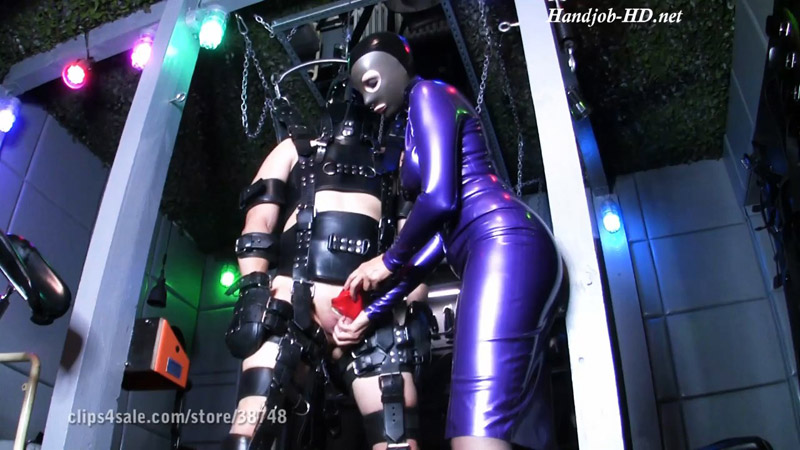 Helpless Hanging Bondage Slave – My Slave HD Femdom Videos
My girlfriends know how to make me happy. They know how much I love to play with their slave control systems. And when one of them offered to lend me her heavy leather suspension harness system I just couldn't resist. It has so many straps and locks that you can pull tight and when I was finished with slave 0 he couldn't move a muscle. Since he will not be getting out of this for at least a day and for good measure he is gagged with an inflatable gag and blindfolded with thick leather pads. For my enjoyment I have pulled a red rubber sheath over his dick and balls and a black rubber ballstretcher is keeping everything nice and tight. With a winch I slowly pull him off his feet suspending him in the harness. Now the leather straps pull even tighter and I can move him around like a puppet.
I attach a chain to his belt strap and can swing around his bound body with the pull of a finger. He is completely in my hands now as I turn him until he has lost orientation. Suspended in darkeness he now only feels my whip stinging his exposed flesh and penis. With his hard helpless dick protruding like a dildo I have aother idea. I attach a rope to his genitals and swing him around by his balls. So symbolic as I own and control his manood. All mine now. I feel his throbbing member through the rubber.
Then I slid off the sheath and directly grab those balls. I slap his dick and balls amused how he can't do anything to protect his most vunerable parts. Then I take a flogger to that exposed ass and warm it up nicely. I give his penis a last hard squeeze only to leave him hanging there for the next couple of hours in islolation while I go and have drink with my girlfriend.
Size: 482 Mb Duration: 13 min Resolution: 1280×720 Format video: MP4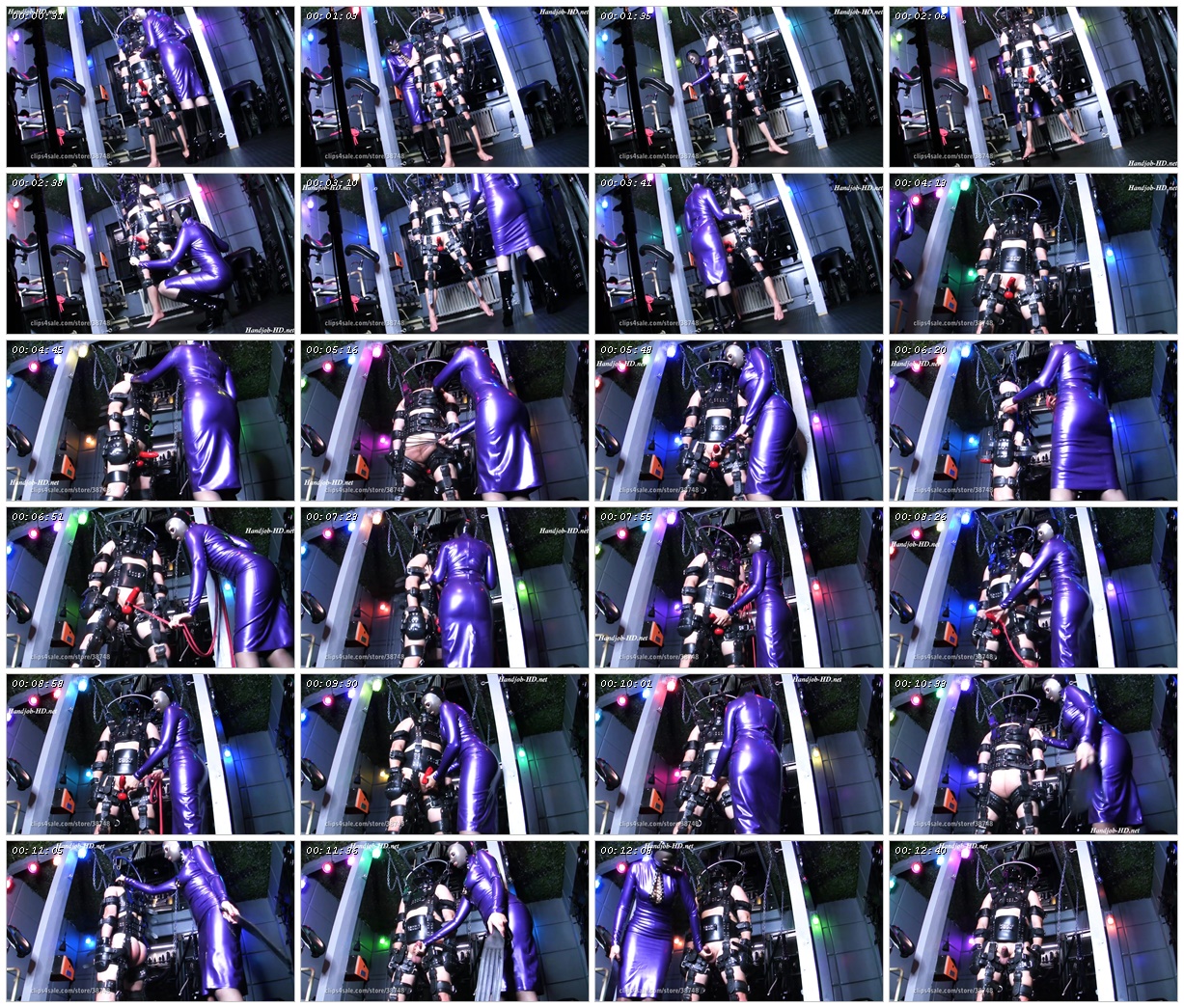 Download link:
Helpless Hanging Bondage Slave – My Slave HD Femdom Videos.mp4