Hang in There, Detective – , Bound, Gagged, Blindfolded, and Forced Blowjob – XXX Multimedia – Fifi Foxx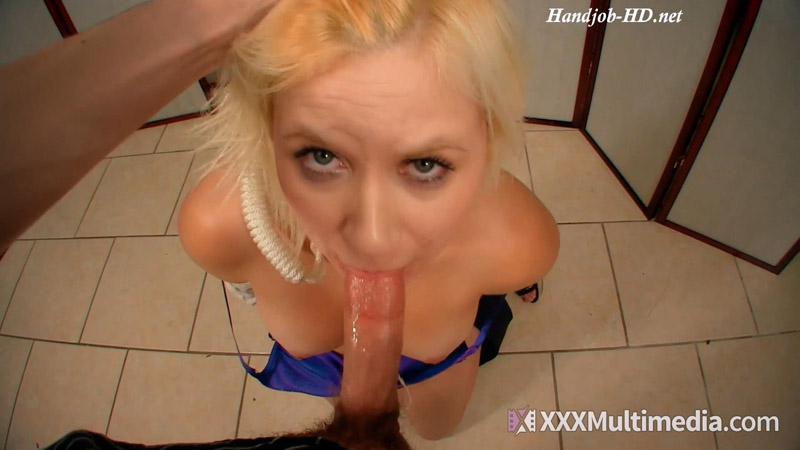 Hang in There, Detective – , Bound, Gagged, Blindfolded, and Forced Blowjob – XXX Multimedia – Fifi Foxx
Detective Foxx is at it again. In a desperate attempt to talk to her suspect, she waits until dark to catch him at home. She investigates the house, pressing her hands and face against the glass, but sees no one inside.
When she sees a trail outside the house, she decides to follow it. Her heels clank against the brick and crack the small branches on the ground. She stops when she thinks she hears a sound, "Hello?"
Within the distance, she sees a light, and finds out it is coming from a nearby pool house. She walks by the unkept, dirty pool, and presses her face against the glass of the small building. Determined to see if her suspect is inside, she twists the knob on the door, and is surprised to find it unlocked.
She creeps inside, "Hello? Detective Foxx…I just need to talk to you for a second." Cautious, she stands still, looking around the area before investigating it. Unfortunately for the detective, her suspect is right behind her, creeping through the door to get to her.
He comes up behind her and places a chl0roform rag over her nose and mouth. She screams through the rag, trying to fight him off, but is unable to overpower him. Her eyes roll and flutter, and she falls limp into his arms.
Several hours later, the detective wakes up. She staggers on the plain tile, and quickly realizes she's been gagged, blindfolded, and bound. A pair of panties have been shoved into her mouth and fastened with tape, her arms are bound with rope, and a is wrapped around her neck. She screams through the gag, "Help!"
"What do we have here?" the suspect says, grabbing Detective Foxx by the hair. "Is your tight enough? Should I tighten it up a little for you?" He instructs her not to scream when he takes the blindfold off, but when he does, she screams in fear. He slaps her across the face, and she is terrified to see a hanging from the ceiling.
She denies being a cop or a detective when questioned, which only further infuriates the suspect. He unbuttons her shirt, pushes down her bra, and pulls down her skirt. He gropes her perky tits and spanks her ass as she cries for him to stop. "Look at me," he demands. "We're going to go into the other room, and we're gonna have a little bit of fun together. You're going to suck my cock."
The suspect takes the down and leads her into the other room with it. "Get down on your knees," he commands. "Hurry the fuck up!" Detective Foxx kneels down, and the suspect proceeds to grope her. She shakes her head no, her eyes big now, as she sees him begin to unbuckle his pants. He pulls out his hard cock and slaps her across the face with it.
The suspect removes the detective's tape gag, and pulls out the soaked panties from her mouth. He forces her to suck his cock, and when she pulls back, he threatens to choke her with the . "There you go, sweetheart," he says as she places her lips around his cock.
"Put the whole thing in your mouth," he says, pushing her head onto his cock until she gags. She pants for air, and then obediently sucks his cock again. "Please…I'm tired. My knees hurt," she whines. He ignores her cries, prying her mouth open with his hand, and forces his cock back in.
Once he's satisfied, he tells her to open up, and she begs him not to cum in her mouth. The suspect releases his huge load into her mouth and then commands her to swallow it, but the detective refuses. He threatens her, and she reluctantly swallows his cum. "Fuck you," she blurts out. The suspect pushes the panties back into her mouth, and then forces her to get up, leading her away with the as she cries.
Size: 2 GiB Duration: 22 min Resolution: 1920×1080 Format video: MP4

Download link:
Hang in There, Detective – , Bound, Gagged, Blindfolded, and Forced Blowjob – XXX Multimedia – Fifi Foxx.mp4