Gold PVC Jacket and More PVC Worn for Multi Angle Blow Job Until Cumshot on Jacket and Chin – Amateur Clips By Sexy Fantasies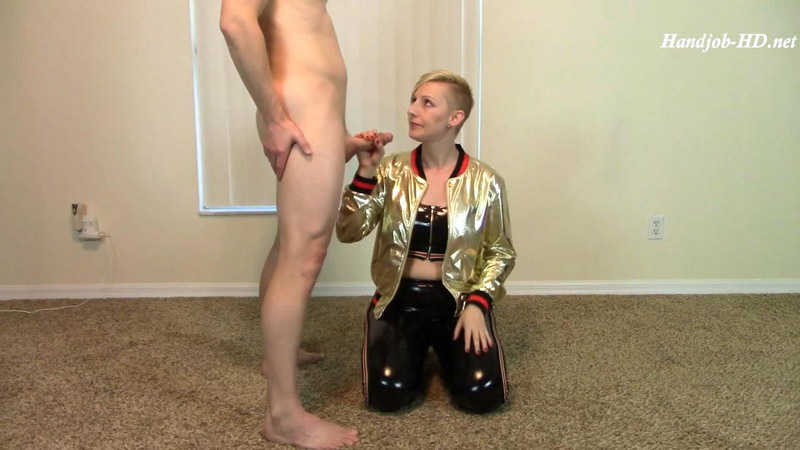 Gold PVC Jacket and More PVC Worn for Multi Angle Blow Job Until Cumshot on Jacket and Chin – Amateur Clips By Sexy Fantasies
Brittany Lynn just loves to wear her PVC and every time she wears it you know it is going to mean some naughty fun. She has her back facing out at first and is wearing a sexy shiny gold PVC jacket. She also has on black PVC pants, a black PVC top under her jacket, and white PVC high heels.
A guy with a hard dick walks on and stands in front of her and she gets his cock right in her mouth. You can see the back of her head bobbing up and down as she swallows that cock. Soon she turns to the side to give a better angle of the hard cock going in and out of her slutty mouth. This also gives a great view of all her PVC clothes.
After a bit more of the side CFNM fun, she faces front and takes the cock once more in her eager mouth, a bit at an angle so you can see it perfectly. She then works on getting what she always wants to get when she is sucking cock in her PVC, which is a thick cumshot.
In no time at all the guy is letting his cumshot fly all over her gold PVC jacket, and even gets some on her chin as he is so worked up. This pleases Brittany Lynn and she shows off the hot sticky mess quite a bit. She loves how her PVC and blow job skills mean a cumshot to play with almost any time she wants one, which is good as she will be wanting more soon.
Size: 350 Mb Duration: 7 min Resolution: 1280×720 Format video: MP4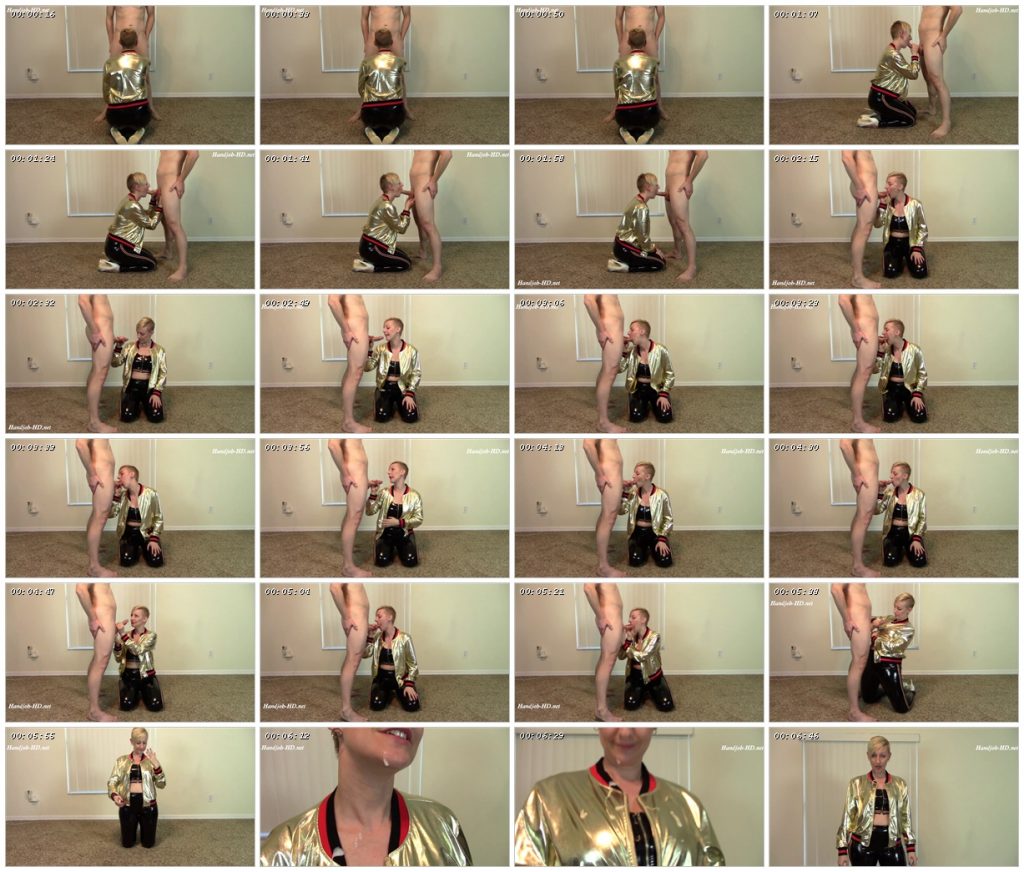 Download link:
Gold PVC Jacket and More PVC Worn for Multi Angle Blow Job Until Cumshot on Jacket and Chin – Amateur Clips By Sexy Fantasies.mp4