Facial Cumshot After A Yummy Hot Blowjob – Dame Olga's Fetish Clips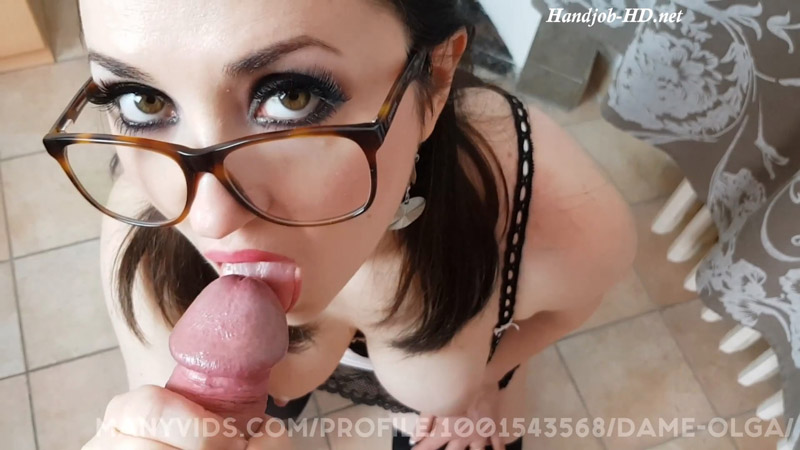 Facial Cumshot After A Yummy Hot Blowjob – Dame Olga's Fetish Clips
If you've carefully read my bio and the description of my videos, you should know that there's one thing I've got a fetish for: cum! I love cum and I can't resist a blast. So tonight, I demanded that my hubby stood for me so I could milk him. In this video, I give him a blowjob until I get covered with semen.
So you can see me on my kneels sucking and licking his dick for cum. For my hubby to cum in larger quantities, I dressed with an incredible erotic outfit. At some point, I uncover my boobs so his boner gets even harder! And I give him the hottest footjob with my lips and my tongue, as well as a nice handjob.
When I feel like my hubby is about to come, I open my mouth so I can eat my cum fix! My handjob gets quicker and I hear his breathing getting louder. Dirty him, he shot cum all around my mouth and my nose. Well, that's neat because I can play with the semen and lick it. I'm such a cum junky. I'm very luck to own a cum blaster at home.
In this video, I wear a sexy bustier which highlight my boobs. I love how my waist looks in it! I also wear a garterbelt as well as suspended black sheer stockings. I wear my large glasses too, which looks sexy for a blowjob, don't you think? As for my lips, I chose a cute pink lipstick.
Size: 1.2 GiB Duration: 15 min Resolution: 1920×1080 Format video: MP4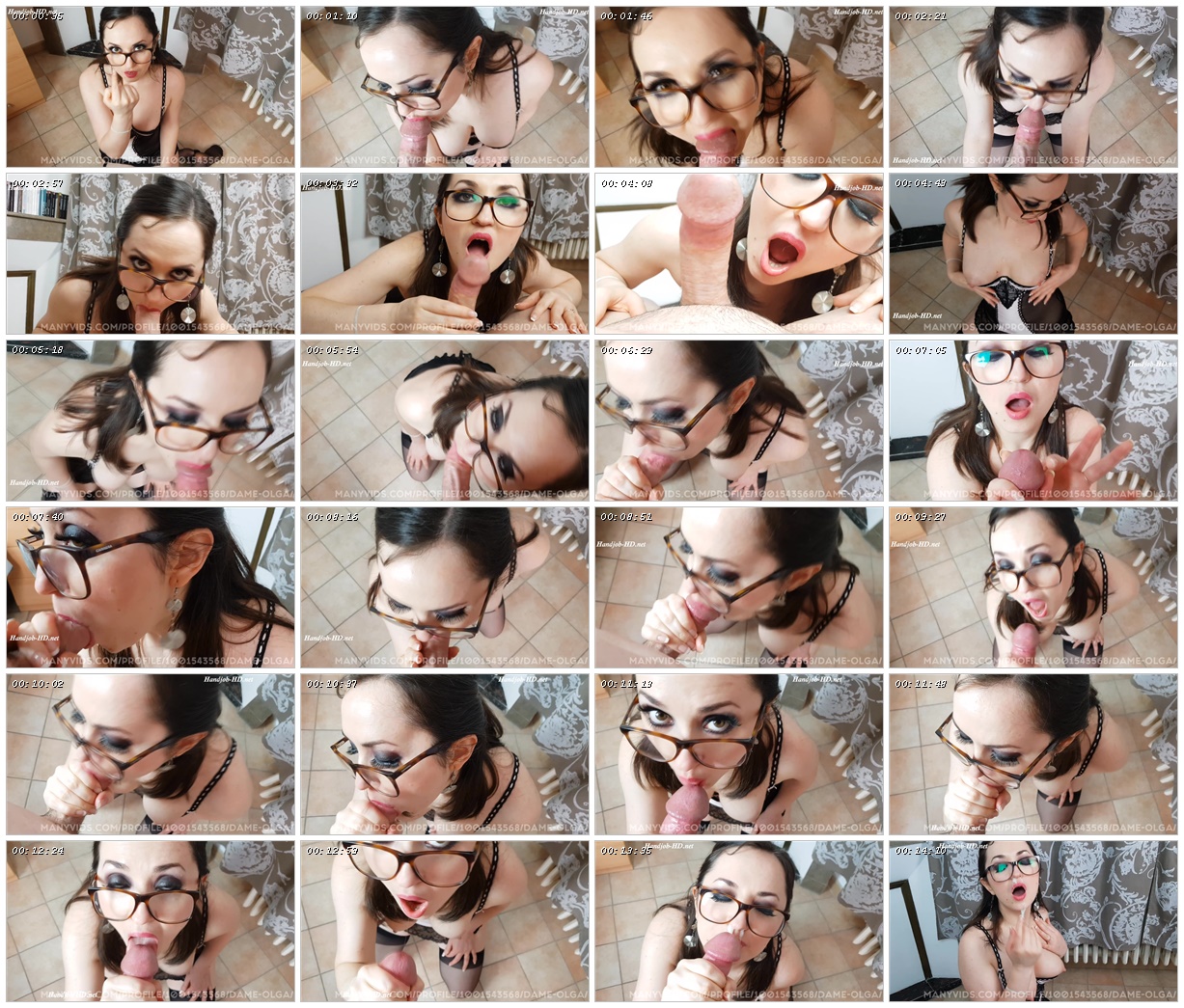 Download link:
Facial Cumshot After A Yummy Hot Blowjob – Dame Olga's Fetish Clips.mp4