Edging Blowjob: Relax By Sucking A Dick Before Going To Bed – Dame Olga's Fetish Clips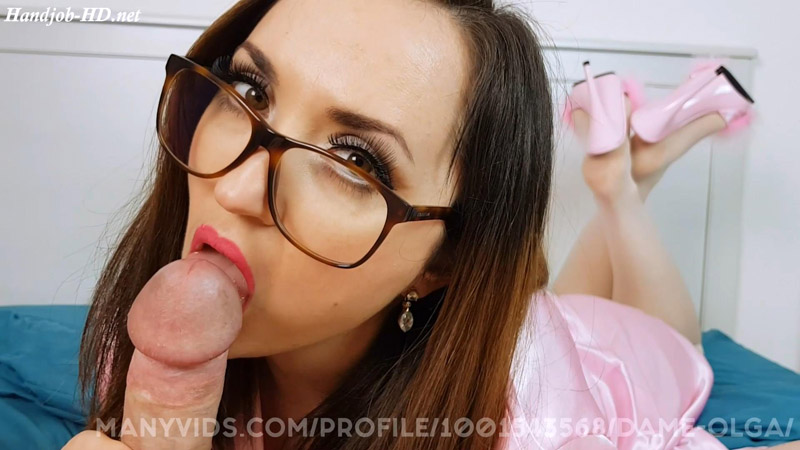 Edging Blowjob Relax By Sucking A Dick Before Going To Bed – Dame Olga's Fetish Clips
What an exhausting day! There is something I need when I'm tired, which is even more relaxing than a hot shower or a nice massage: sucking a dick before going to bed! Sure, it's like an addiction but that's how I love to chill. So after I put on my gown, I lay down in my room and my hubby provides me with the cock I need.
With soft gestures, I give my hubby a languid and slow blowjob. With the tip of my tongue, I lick the head of his penis, then I kiss it with my lips. I also touch the dick with my nails, but I don't masturbate it at once so this is more erotic. We're edging to a orgasm but we never cross the line of coming; how erotic! In the background, you can see my feet while I footplay. Before long, I take off my shoes so you can see my nylon soles.
After a while, I slowly masturbate his dick and he has no choice but to cum; my mouth is wide open expecting loads of cum and I'm not disappointed! After his cumshot, I've got a lot of cum on my tongue that I swallow. I can't swallow everything, there's just too much semen, that's why I've got cum everywhere around my mouth. How delightful! There is nothing best for the night that keeping something hot in your stomach!
What I Wear In This Video
I wear my pink short pink satin robe, which is comfortable but incredibly sexy. I also wear white hot stockings which are incredibly thin; my feet are marvelous when I wear these. As for my shoes, I wear my pink marabou high heel mules and I love how cute they are. But I take them off at some point! I also wear my large glasses, I hope I don't look too nerd with these!
Size: 2.1 GiB Duration: 22 min Resolution: 1920×1080 Format video: MP4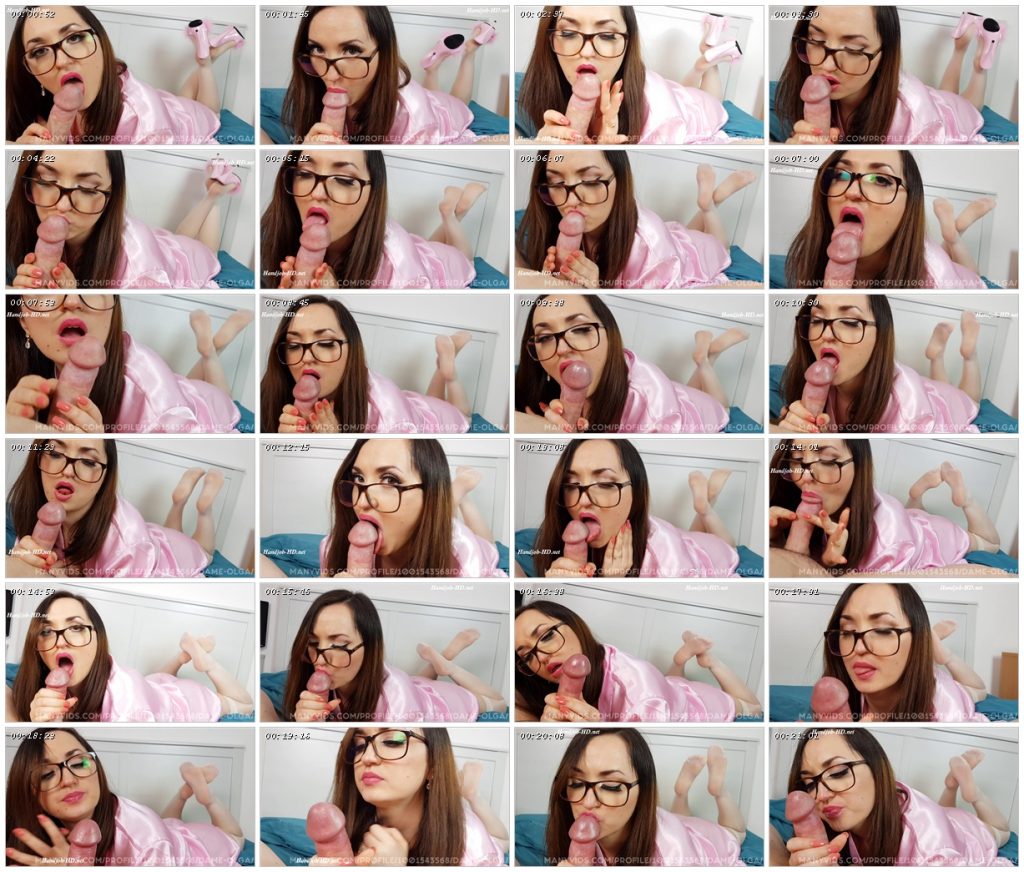 Download link:
Edging Blowjob: Relax By Sucking A Dick Before Going To Bed – Dame Olga's Fetish Clips.mp4