Double ruined – Mistress Luna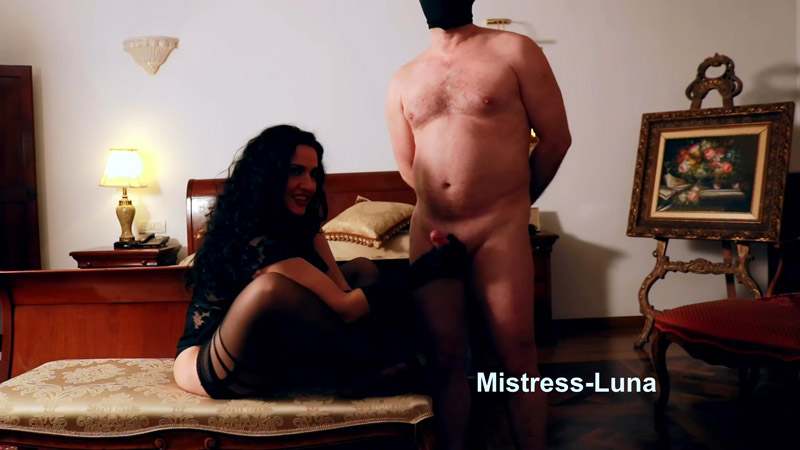 Double ruined – Mistress Luna
I know this guy is crazy for My nylons, he adore to sniff My sweaty feet in nylon… so I am planing to use his weakness against him, to have fun and to ruin his orgasm! I tease him and make him edge for Me! What was really unplaned, with this guy: he is novice when is about filming, doing this in front of camera, kind of blocking for him… so, I change My mind: instead of Me giving a handjob to ruin his orgasm, he have to do it with his hand, while sniffing My nylons, but, very important: he must ruin his orgasm for Me!
He was so willing to please Me! I notice after the filming, when I view the video, that he was ready to ejaculate, and to follow My order, he remove his hand to ruin his orgasm, but I was not noticed that he ejaculate so, he just start jerking his cock again, to ruin his orgasm so I can see … and he manage, he get a second orgasm which of course he ruin for Me, just as I ask! It might not be easy for a male, to ruin 2 orgasm in just 2 minutes … but he want so much to please Me … Good boy!
Will you ruin your orgasm for Me? – what if I let you sniff My sweaty feet in nylons?
Size: 349 Mb Duration: 7 min Resolution: 1920×1080 Format video: MP4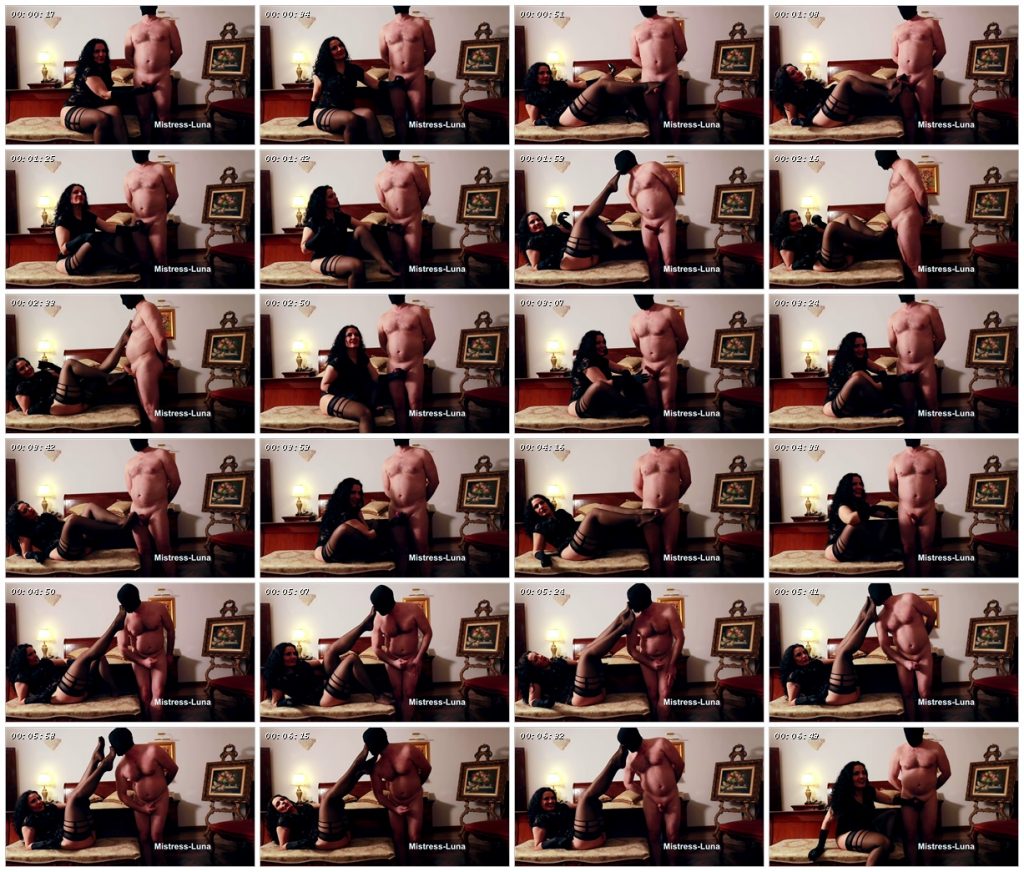 Download link:
Double ruined – Mistress Luna.mp4