Cristi Ann in Suck My Husband – Kinki Cory
Cristi Ann in Suck My Husband – Kinki Cory
Scene One: The Setup
Cristi has just moved into the neighborhood and Cory invites her over to welcome her. All the ladies know me, and I help everyone Cory says. After talking Cory convinces Cristi to tell her about her marriage troubles. I don't like sucking my husband She confides and Cory suggests the perfect solution.
You're sitting on the floor watching the two women talk. He's available for blowjobs Cory tells her. My husband isn't gay Cristi responds worriedly. Cory explains that it's not gay to have your dick sucked, it's gay to suck dick. I'll try anything Cristi says picking up her phone and calling her husband over. They explain everything to him, making you feel small and worthless, only good for sucking. They pull down his pants and make you worship his huge cock. Whatever you want he's willing to do Cory tells the husband putting his cock in your face.
Scene Two: Only he is gay
The girls watch as you suck the man's big cock. They tell you what a faggot you are to suck him. They're so turned on by watching that they take off their tops and play with there large breasts. Moaning and instructing, the girls love making you their slut. Just like the whore you are you suck and worship him until he shoots a large load into your face. The cum covers you completely with shame. Clean yourself up with your fingers Cory tells you. That a good cock sucking sissy bitch.
Size: 1 GiB Duration: 21 min Resolution: 1280×720 Format video: MP4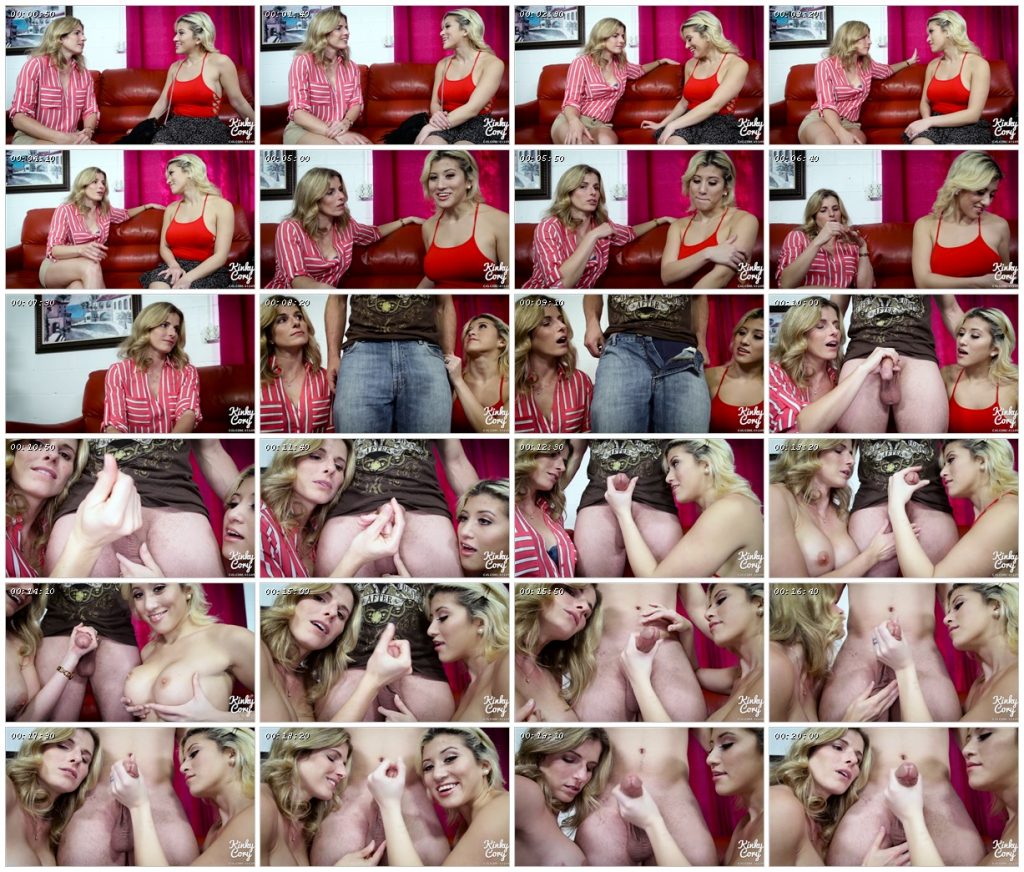 Download link:
Cristi Ann in Suck My Husband – Kinki Cory.mp4