An Irresistible Little Step-Sister – UNCHAINED PERVERSIONS GONZO – Lilyan Red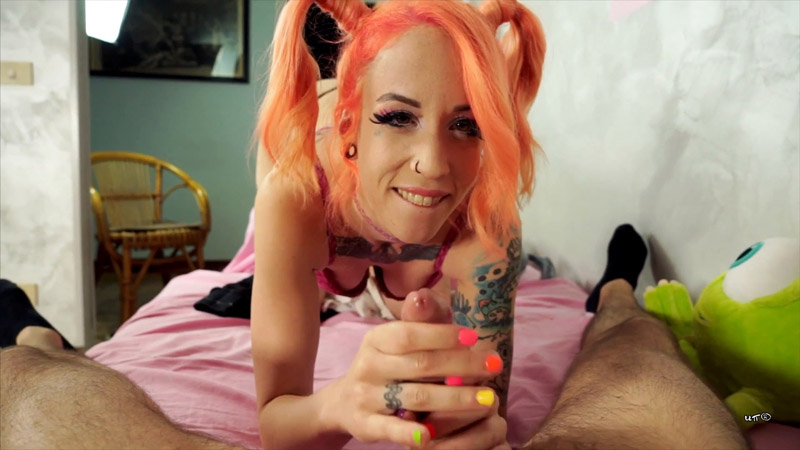 An Irresistible Little Step-Sister – UNCHAINED PERVERSIONS GONZO – Lilyan Red
Lilyan is a very beautiful girl, with an innocent sensuality. She is very intelligent, cunning. For her step-brother this is a problem, he is constantly in anxiety for an irresistible arousal, while his mind is trying to keep calm.
Now the moment seems to be the most appropriate; he's going in his Step-Sister's bedroom, so to spy on the lingerie drawer, than to steal panties. He steps into the step-sister's bedroom, while she is probably stunned by the previous day party. It seems the best moment to enter the room and steal in. He takes one of the most scented panty, and tries to exit the room. Lilyan is waking up in the while… so she stops him looking daggers at him.
She faces him telling she isn't an idiot and she saw and understand all. He is a panties thief and she wants to humiliate him on that. She says him she is gonna give him a slow handjob, to make him understand who's the real loser!!!
Lilyan starts jerking him but he is convinced to resist to her power. He is so exited but he doesn't want to give satisfaction to his step-sister, so he tries to concentrate not to have a complete erection or worst a cumshot! Lilyan then takes of her shirt and she returns to jerk his step-brother. He cannot help but have a huge erection. Lilyan laughs and takes a lube for massage in her hands, starting a ultra fast jerking, concentrated on the dickhead. she takes fun on that power and control. He is experiencing a stunning pleasure without being able to cum, because the pleasure is to intense. He is in trap. Now he must admit he has a thing for her step-sister, he is also in her control and power: whenever she wants he will cum. He needs that!
Lilyan now is gonna do the more sadistic thing she could: she stops to jerk ultra fast and she gives about 5 slower strokes, then she stops again. She feels the cum mounting inside the step-brother's dick. Now she completely leave the grip on dick, ruining her step-brother cumshot. while she is doing that, she laugh and laugh and laugh. She is laughing for her step-brother cumshot, pointing with her finger the huge dick head still dropping, and laughing again. Her step-brother is now transformed into a real loser, humiliated with a ruined orgasm.
Size: 575 Mb Duration: 13 min Resolution: 1920×1080 Format video: MP4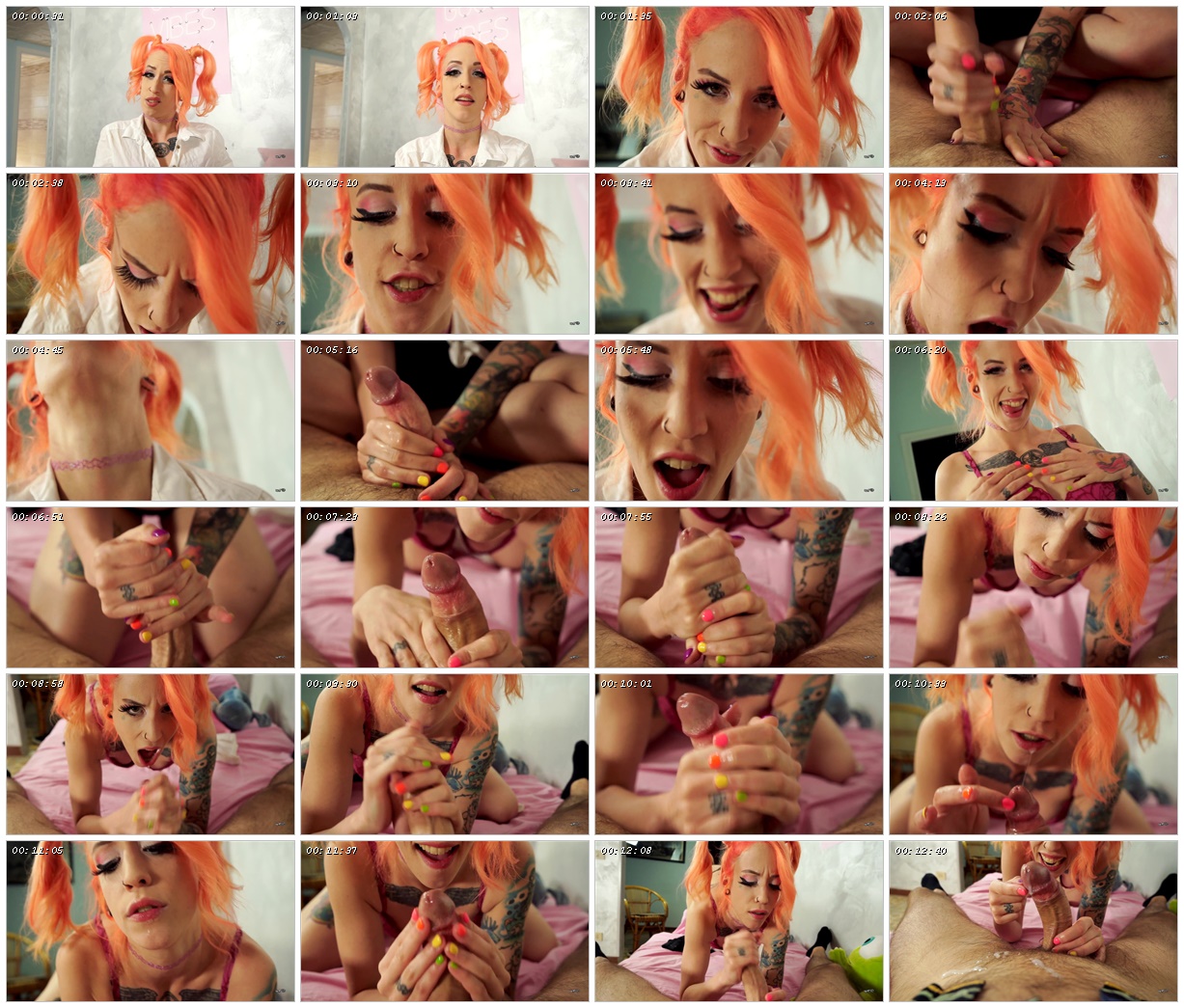 Download link:
An Irresistible Little Step-Sister – UNCHAINED PERVERSIONS GONZO – Lilyan Red.mp4