549 Wife's Surprise Give You a Cosmic Orgasm – Angel The Dreamgirl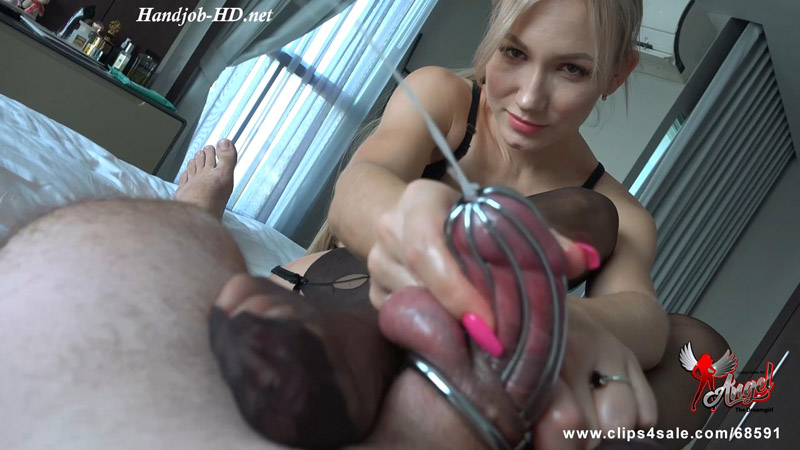 549 Wife's Surprise Give You a Cosmic Orgasm – Angel The Dreamgirl
I noticed in one of your clips that you use chastity on your husband, I have my own idea for the clip, I would be happy if you did this. I like all your hand job clips, all your clips from the category "Cock Tease", your fingers and your nails are just superbly beautiful and feminine, so I want to see how you will do hand job again, but this time your husband will wear a chastity. At the finish it should turn out not to be forgotten.
I know that it will shoot a lot, I try. You wear black lingerie, like in the second part of the clip, panties and stockings and garters as from the clip "I'm Your Big Hot Sticky Wet Dream". Heels No heels on the bed. You come into the room and see that your husband is wearing a chastity, your facial expressions become perverted, you probably have something in mind. Without removing your lingerie, without removing chastity from him, you tease your husband throughout the clip, you give him a hand job, blow job, suck, lick, stroke his cock through the chastity. During the clip.
I would like to see two positions when you lie on your stomach looking directly at the camera, and your nylon feet look up, you don't wear heels, and you when you sit as in the photo example, you need to squeeze his cock in chastity very hard and make intense hand movements, because through chastity the sensitivity is lowered, but it's very cool at the finish.
When your husband is ready to finish, make an approximate pose as in the photo, this is a screenshot of the photo from your clip that I like. You do not remove chastity from him, you make intense movements with your hand and then the sperm shoot high. I will be happy to receive your answer that you can make a clip for me.
Size: 2.6 GiB Duration: 26 min Resolution: 1920×1080 Format video: MP4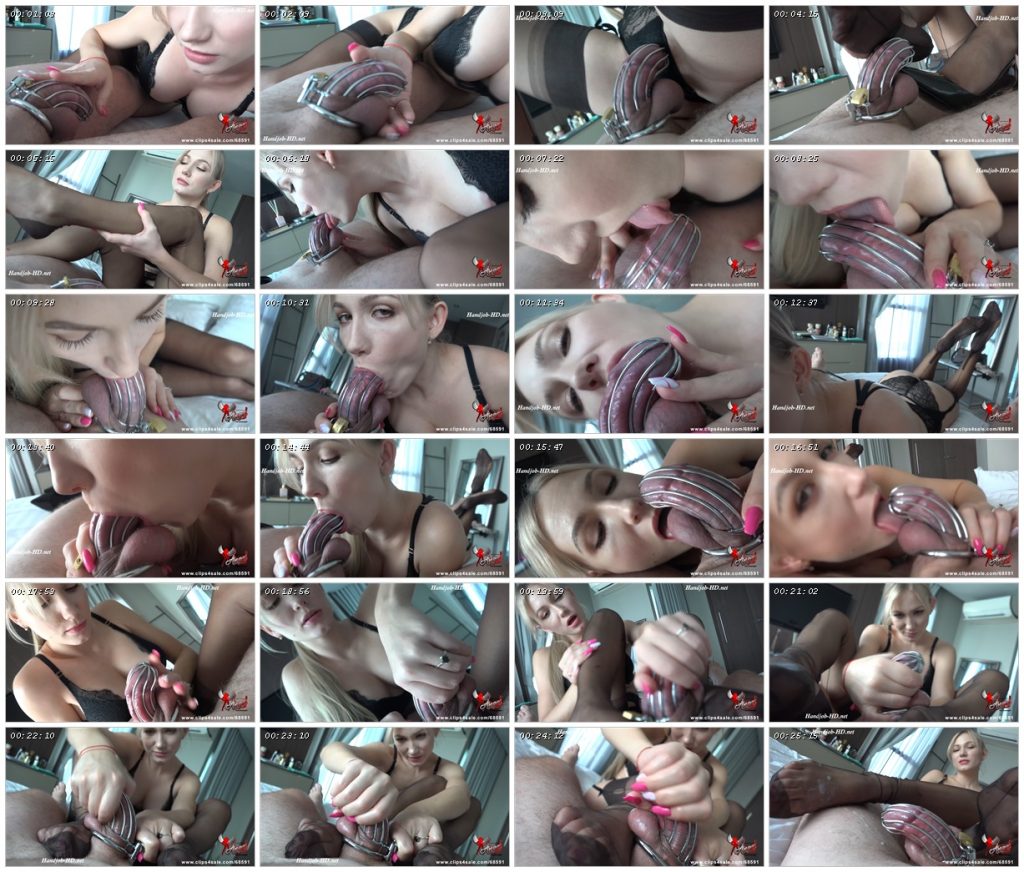 Download link:
549 Wife's Surprise Give You a Cosmic Orgasm – Angel The Dreamgirl.mp4